Top 10 Canadian Public Golf Courses
Canada tends to be forgotten by golfers when they talk about their dream golf destinations. This would be a mistake, however, as there is more to Canadian golf than the RBC Canadian Open and Cabot Cliffs. Let us highlight the country's best public courses!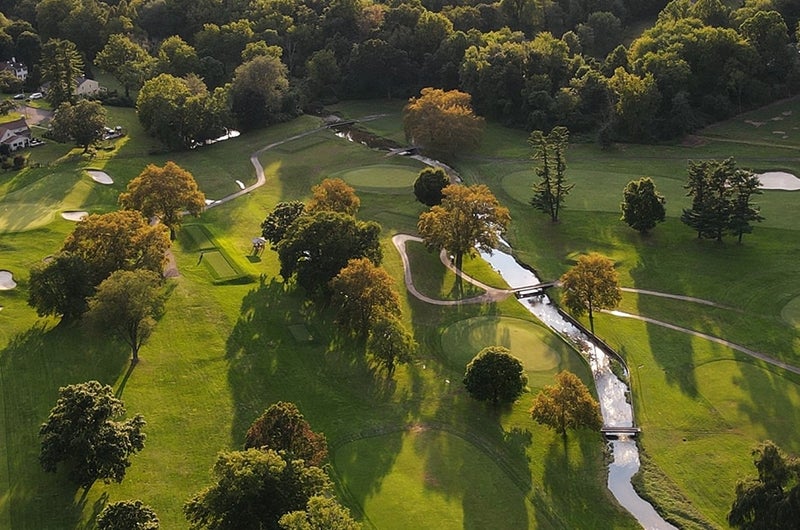 While they may not be as prestigious as some of their southern neighbors, many Canadian public golf courses have a long history and have plenty of layout options to offer to Canadians. Golfers looking to play the best public golf courses in Canada will find the following list especially useful.
This list includes:
Some of the best public golf courses for each Canadian province
Golf courses with some of the most spectacular views in the country
The most challenging and exciting golf layouts in Canada
Olympic View Golf Club – British-Colombia
Located near the southern edge of Vancouver Island, Olympic View Golf Club is situated in one of Canada's most prosperous golf regions with a multitude of other courses surrounding the area.
Less than 30 minutes away from downtown Victoria, Olympic View also happens to be the most affordable choice in the region, ideal for golfers who need to remain within a specific budget.
What you will like at the Olympic View:
A high-quality golf course at an affordable price
Open to all skill levels
A short distance away from the nearest downtown
Wolf Creek Golf Resort - Alberta
When most people think of Alberta, they will think of the Rockies and the scenic mountains of courses like Jasper and Banff Spring. While these are certainly beautiful, most golfers cannot afford to play there.
Wolf Creek, on the other hand, offers a completely distinct experience. Both its courses are in-land links courses that will provide a challenge, even to highly skilled golfers. Whichever course you end up playing, you will be guaranteed a golf experience like never before.
What you will like at the Wolf Creek Resort:
Wide fairways
Challenging bunker positions
Large undulating greens
Dakota Dunes Golf Links – Saskatchewan
Dakota Dunes Golf Links makes the most out of its unique landscape using the Canadian Prairies and their grassy fields to their advantage. A 30-minute ride to the south of Saskatoon will lead you to the course and its accompanying resort.
Playing from as long as 7,300 yards, the course will test even the most skilled of golfers as they will be faced with slopy alleys and large undulating greens that will put you to test with your putter in hand.
What you will like at the Dakota Dunes Golf Links:
Superb natural links layout
Challenging slopy fairways
Impressive elevation changes for a flat land course
Granite Hills Golf Course – Manitoba
The Granite Hills golf course delivers scenery and breathtaking sights as five of its fairways are lined by Lac du Bonnet, which presents a massive natural hazard. You will need to make sure that you are in tune with your driver otherwise you will be sending a lot of golf balls into the water.
Nestled in southeastern Manitoba, Granite Hills is not only a beautiful golf course, but it also offers excellent value for the money you will be paying for your green fee.
What you will like at the Granite Hills Golf Course:
Scenic lakeside views
Enjoyable at any skill level
Great playing quality for the price of the round
Legends on the Niagara (Battlefield) – Ontario
Not too far from the iconic waterfalls, Legends on the Niagara facilities are found right along the Niagara River. The Battlefield course is the standout of their two championship-caliber layouts which blends different course styles by mixing links elements and tree-lined greens.
Legends on the Niagara is surrounded by more golf clubs which allow golfers to expand their golf getaways and compare the quality of the Battlefield course against other layouts in the region. Be sure to have your irons game sharpened as most greens on the property will be protected by bunkers.
What you will like at the Legends on the Niagara (Battlefield):
Medley of different golf course styles
Breathtaking views along the Niagara River
Challenging layout, regardless of skill level
Club de golf de l'Île de Montréal (Ireland) – Québec
Located far on the east end of Montreal, the Club de golf de l'Île de Montréal is host to two high-quality golf courses. The Ireland course, a Pat Ruddy design, stays true to its name as the course proposes a traditional links layout with winds abounding as the land is elevated next to a major highway.
Water will not be a major factor on this course, but a challenging layout, coupled with waist-high long grass lining the fairways, will present a challenge of precision to golfers of all calibers. You will need to have your wedges dialed in if you want to hold the high-paced greens of the Ireland course.
What you will like at the Club de golf de l'Île de Montréal (Ireland):
Gorgeous layout reminiscent of Ireland
Fast undulating greens
Elevations changes that will put any golfer to the test
Algonquin Golf Course and Resort – New Brunswick
Another waterside course, the Algonquin Golf Course is perched on the edge of a peninsula overlooking Passamaquoddy Bay. Recent renovations by Rod Whitman and his team cleared a lot of trees to make way for greater panoramic views of the landscape.
The Algonquin golf course is situated in the town of Saint Andrews, so you know that great golf is sure to abound in this region. Much like the legendary Scottish town, wind and fast-paced playing grounds will be a part of every round played on this course.
What you will like at the Algonquin Golf Course:
Breathtaking waterside views
Links-inspired layout
Elevation changes create an additional challenge
Humber Valley Resort – Newfound Land
The Humber Valley Resort golf course, nicknamed River Course, can play as long as 7,200 yards and is another Canadian beauty found along a body of water. Lined by Deer Lake, Humber Valley is a standout golf resort amongst the handful of locations in Newfound Land.
With more than 100 bunkers spread across the course, precision will be key and you will want to prioritize control over distance, which means that you should strongly consider making good use of your fairway wood.
What you will like at the Humber Valley Resort:
Will test golfers of all skill levels
Perfect location for a golf getaway
A gorgeous landscape that you'll remember forever
Bell Bay Golf Course – Nova Scotia
The Bell Bay golf course is one of the hidden gems of Nova Scotia. The province is a hotbed for high-quality seaside golf courses with the Cabot facilities first coming to mind, but there's more than the iconic Cliff and Links course to the province when it comes to golf.
Unlike the Cabot courses, Bell Bay doesn't ride along the edge of seaside cliffs, instead opting to maximize the rocky land formation by creating a tree-line golf course spiked with elevation changes creating difficult blind shots.
What you will like at the Bell Bay Golf Course:
A nice sense of isolation from the everyday hustle and bustle
Picturesque views combining forestation and water bodies
Interesting layout created by the changes in elevation everywhere on the course
The Links at Crowbush Cove – Prince Edward Island
The Links at Crowbush Cove is your typical seaside golf course as it is found alongside the shores of the Gulf of the St. Lawrence. This course is often regarded as the premier public destination for golfers on Prince Edward Island.
Its undulating fairways lead to greens that are reminiscent of the waves that serve as the backdrop for the course. Regardless of how skilled you are, the Links at Crowbush Cove will test any golfer who decides to take on the challenge.
What you will like at The Links at Crowbush Cove:
Iconic seaside panoramas
A difficult layout, made even more difficult by the elements
Test of precision with undulating fairways and greens
With the recommendations on this list, you should have the tools in hand to plan your next Canadian golf adventure. Keep in mind that all of these courses are public venues, and most of them are priced under $100, even in prime time.
If you're lucky and your budget is sizeably larger, then be sure to visit some of the more expensive venues as the experience will be worth every single penny.
Until next time,
The Golf Avenue team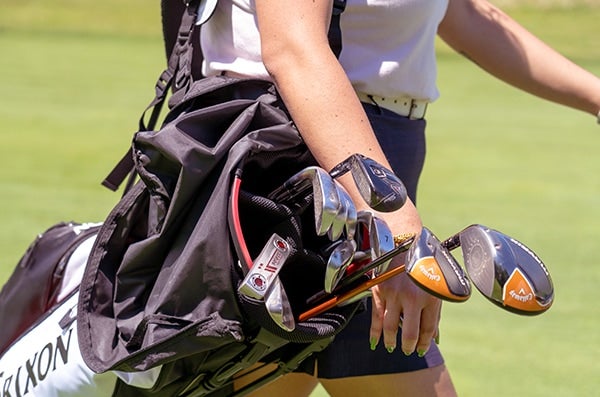 Need to build a complete set of quality golf clubs under budget? Our monthly buying guide is perfect to help all golfers and beginners find clubs at low prices.
You've probably heard about all the movies on this list, but you might have never heard about some of the courses on this list.