New Look, Same Trusted Brand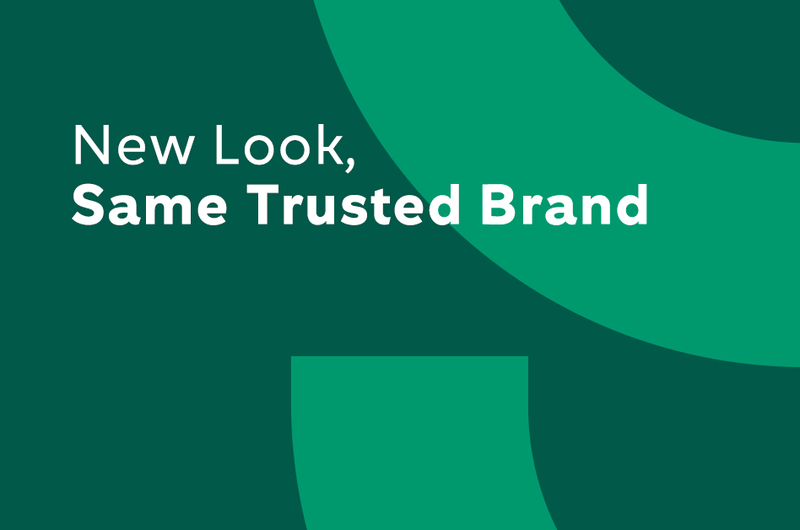 You've probably noticed by now that there's something a little different about the look of your favorite golf website. Well, your eyes haven't deceived you as we're elated to welcome you to the newly redesigned Golf Avenue.
Our entire team has been working tirelessly on this project for a long time and we are very excited to show you the results of this labor of passion.
Here's what we'll be covering today:
Meet the new Golf Avenue website

How did it all start?

What do we value?

What can you expect in the future?
Meet the new Golf Avenue
Just like you, we constantly strive to improve and take our game to the next level so we can deliver expert advice to golfers who also want to get the best out of their equipment.
Looking to harness that desire to bring you the best when it comes to pre-loved golf equipment, we decided to give ourselves a makeover! Our new logo takes inspiration from our name while adding golf elements to the design. We created a full breakdown of how we came up with this new look, be sure to give it a look.
Make no mistake, however, this isn't simply an artistic decision on our part. The inspiration behind the redesigned Golf Avenue website comes from you, passionate golfers looking for the highest quality of pre-loved golf products. That's right, the new functionalities featured on the revamped Golf Avenue website were designed to cater to your needs!
Headlining our updated lineup of features is the unified cart. This feature allows you to process both your purchase and your trade-in at the same time. In turn, this helps knock some money off the price of your purchase. If you'd like to learn some more about our latest feature, be sure to check out our complete step-by-step breakdown on how to use it.
This redesigned website is the product of all we've learned over the years, trying to provide you with the best shopping and selling experience, right from the comfort of your home, something that has remained true since our beginnings.
Shop All Our Pre-Loved Golf Clubs
How did it all start?
From our beginnings as an eBay account operating out of our CEO's parents' garage in 2006, Golf Avenue has grown to become the premier seller of pre-loved golf clubs in North America. Just like in our beginnings, we're still committed to delivering you certified pre-loved golf clubs that still have a lot to offer, and it's an integral part of our mission statement:
Create a frictionless online experience for buying, selling, and trading golf equipment that empowers golfers to play with gear that suits them to a tee, regardless of their skill, expertise or budget.
What started as a desire to help people join the sport without having to shell out indecent amounts of money, has grown into a full-sized operation committed to helping grow the game and make it more accessible than ever.
Our desires to reduce the cost that usually accompanies an amateur's first foray into the world of golf and prolong the lifecycle of the products have developed over the years, leading us to be more motivated than ever to democratize the game and make it affordable for more people.
What do we value?
The experience we've garnered over the years selling and buying pre-loved golf clubs allowed us to establish concrete values that drive our operations daily and make for a seamless shopping experience. Here's a quick rundown of each of these core values:
Accessible

Passionate

Proactive

Responsible
Accessible
It goes without saying (almost), but our main priority, above anything else, is to bring the game to as many people as possible. How do we make sure that we achieve this? By offering some of the most affordable prices on the market and by focusing on the sale of pre-loved golf clubs.
By selling older models of golf clubs, we give a chance to a wider range of golfers to get their hands on quality products at a much more affordable price than the original price of these clubs. In certain cases, some older models will feature technologies that are still being used in the latest models on the market.
Passionate
Just like you, we're constantly thinking about golf. When we're out on the course, just like you, we're looking for ways to shoot our best score. When we're at home watching the best in the world at work, just like you, we envision ourselves finding fairway after fairway and green after green.
This same passion we carry for the game, we put into the work we do for you at Golf Avenue. We are tirelessly looking for new ways to bring you the greatest products at the best price possible while providing you with expert advice before and after doing business with us.
Proactive
As we've already established, it's our passion that drives us to deliver the best for you, but the best way to make the most out of our passion is to be proactive. That's right, part of our mission is to be at the forefront of everything golf-related.
This means keeping you up to date with the latest trends and releases, but it also means that we push ourselves to better understand your needs when it comes to buying, selling, or trading golf clubs.
Trade Your Golf Clubs For Money or Golf Avenue Credit
Responsible
Golf Avenue lives for circular economy and the concept of maximizing the lifecycle of all the products. Our devotion to this eco-minded approach drives the way we conduct our business. By creating a space for people to sell their golf clubs, we're also looking to reduce the waste created by golfers who opt to toss out their old equipment.
In turn, we get a chance to extend the life of the products by giving them all the love they need, which ultimately allows pre-loved golf clubs to live up to their full potential and help more golfers reach their personal goals.
What can you expect as we go forward?
A new look is often accompanied by other changes. At Golf Avenue, we want to assure you that while we may look a bit different than what you've been used to, you'll still find the same devotion you've always appreciated from our team.
We're more dedicated than ever to making the game as accessible as possible for anyone who's looking to pick up the sticks and we're committed to helping extend your time, and your equipment's time, on the golf course.
As we move forward, you can expect even more expert advice from certified professionals to help your game reach new heights as well as key tips to alleviate all your concern when it comes to caring for your equipment.
Visit Our Blog for Expert Advice
Finally, we'd like to extend an immense thank you to all the golfers who have trusted our services over the years! We truly appreciate your loyalty and we're excited for what's to come.
Until next time,
The Golf Avenue Team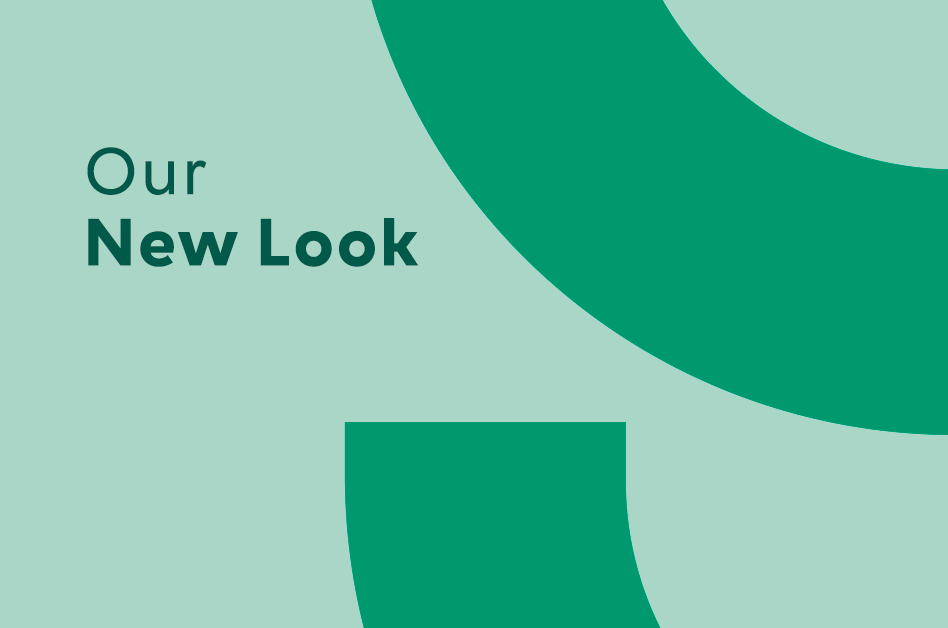 You want to know how we came up with this new look? Check out this deep dive into the revamped Golf Avenue.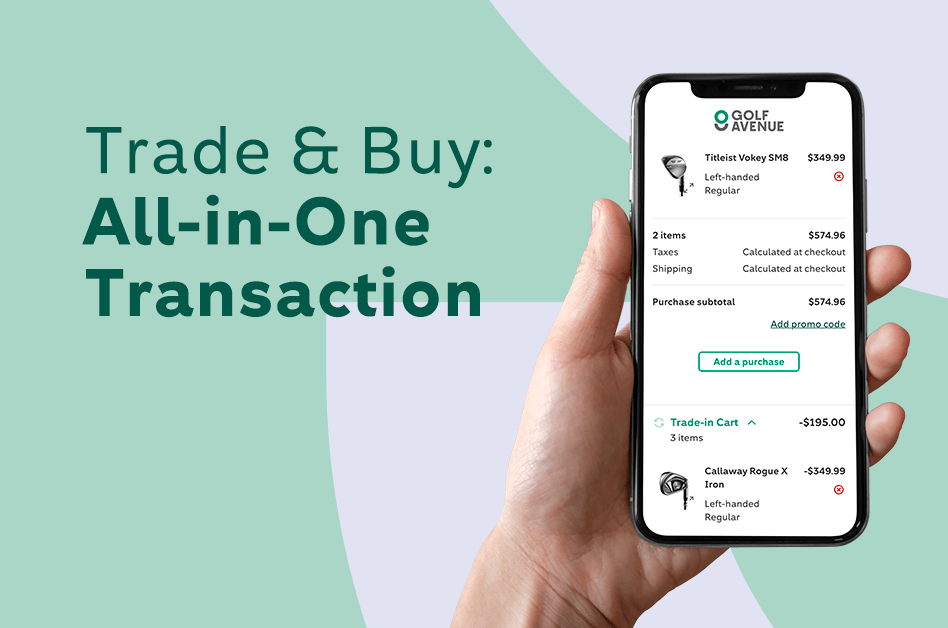 Tired of always having to carry out two different transactions when trying to trade your old set and buy a new one? We've got a solution for you!