10 Tips for Playing Golf in Extreme Hot Heat
There's nothing quite like playing golf in the middle of the summer. You get to take in the gorgeous views of the course you're playing, plus you get to enjoy the beautiful weather while playing one of the greatest sports on earth. But to handle the heat of the summer, you need to be well prepared and dressed.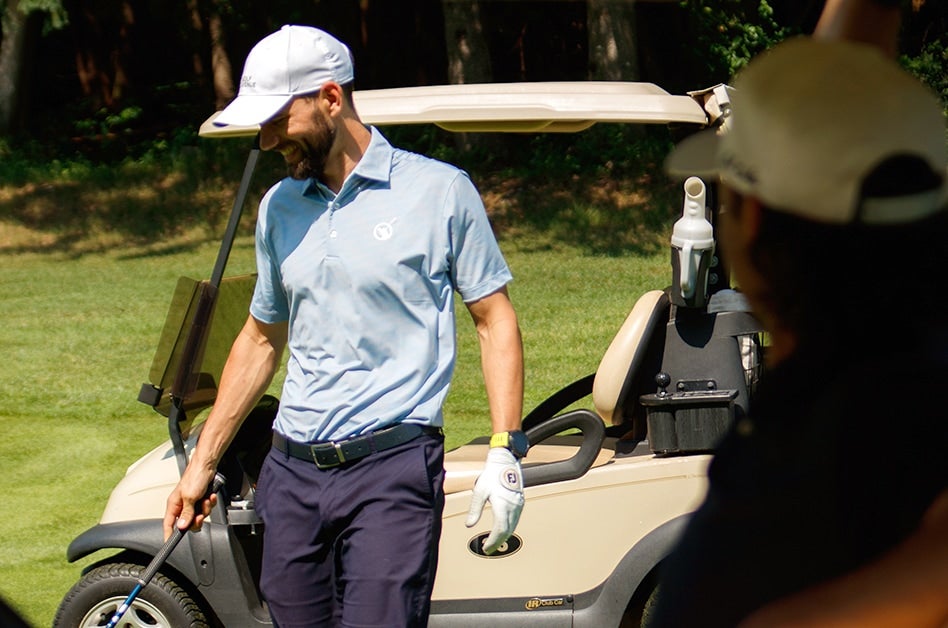 If you're planning to play golf in hot climates this summer, be sure to be prepared and ready for whatever Mother Nature throws your way. The following tips to handle the heat of the summer on the golf course should help you prepare for anything.
What you'll learn with the summer heat tips:
10 helpful tips to keep cool on the golf course
How these helpful tips can help you find more success on the course
How you can integrate these tips into your on-course habits
1. Drink lots of hydrating fluids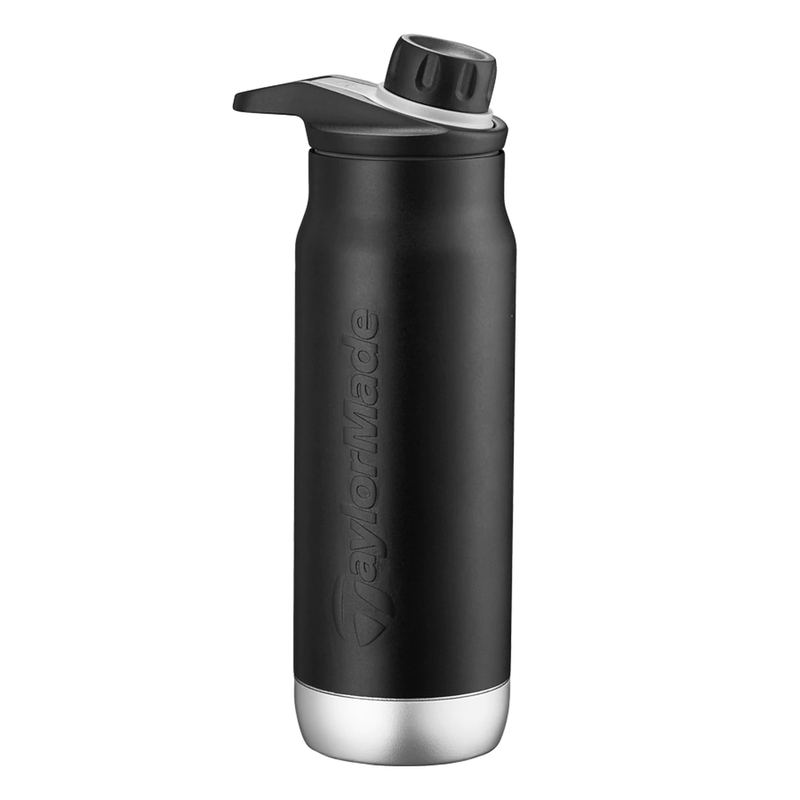 On scorching hot summer days, water will be your best friend when it comes to handling the heat while you're hitting the ball around the course.
There's not a standard when it comes to the quantity of water you need to drink. But as a rule of thumb, you should take a sip after every shot you hit, or at the very least, have a few every time you step off the green and head to the next hole.
If you like your liquids to have some flavor, opt for drinks with a high volume of electrolytes that'll keep you hydrated, and stay away from liquids that'll dry you out like coffee or alcohol.
Best fluids to drink when playing golf:
Water!
Electrolyte-filled sports drinks (ex.: Gatorade, Powerade)
Coconut water
Electrolyte-infused water
Fluids to avoid when playing golf:
High sugar content drinks (ex.: sodas, energy drinks)
Coffee
Alcohol
2. Wear a hat or protect your head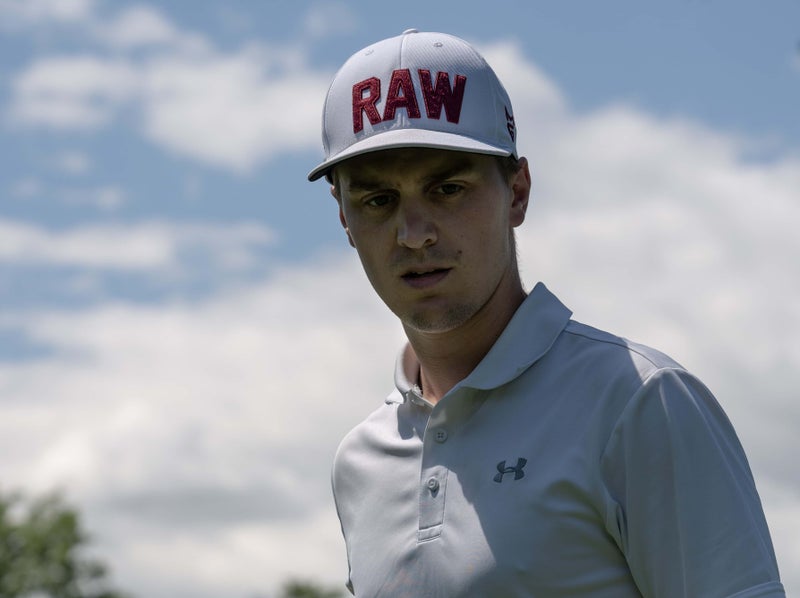 Wearing a hat is not mandatory when you're playing golf, although you could think so because of the pros on TV. On hot summer days though, especially when the sun is beaming down on you, you'll need a hat.
You can opt for the classic ball cap from top brands like TaylorMade, Titleist, Cobra, or Srixon, but if you're looking for even more protection from the sun, go with a wide-brimmed hat. These'll protect you from the sun and will make you look very stylish.
Best ways to protect your head from the sun:
Classic "baseball-style" hat
Apply sunscreen (if your skin is exposed)
"Bucket-style" hat
Wide-brimmed hat
3. Wear the proper apparel in the heat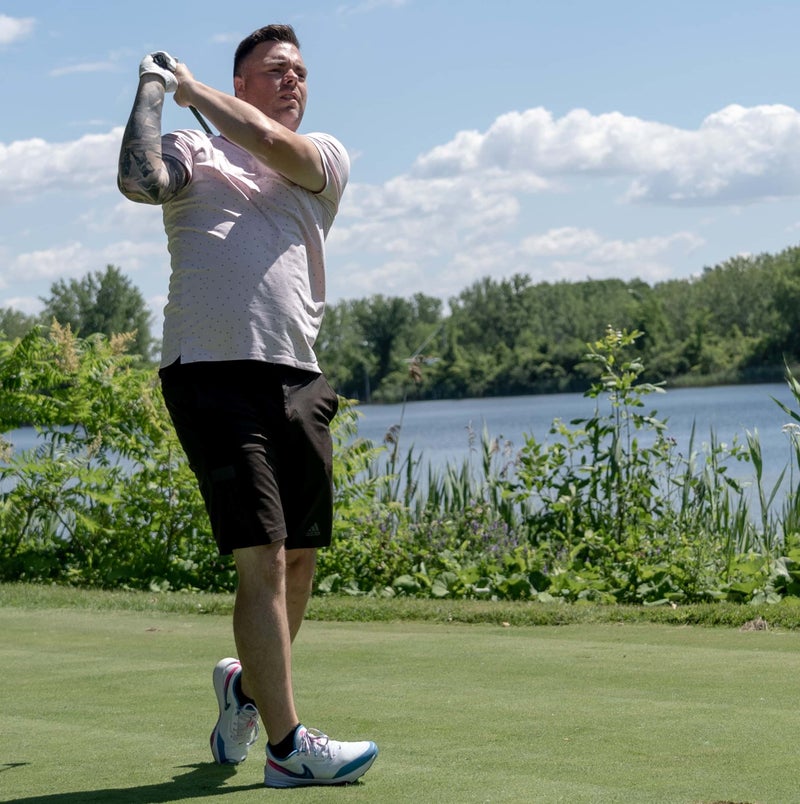 Dressing up for golf in the summer is one of the easiest things to do as you don't need to put on many layers to be comfortable. Nevertheless, there are still a few reminders you should keep in mind when dressing up for golf in the heat of the summer.
First off, try to opt for clothes with lighter materials than cotton. Apparel that has a Dri-Fit feel (or something similar) will be your best bet in the heat. Also, try to avoid dark colors and favor lighter ones as they are more likely to reflect the rays of the sun instead of attracting them.
If you have a hard time making up your mind when it comes to your apparel, or you're simply looking for a reliable solution to put together an outfit, be sure to check out Golf Avenue's top 5 outfits to play golf this summer.
Best practice for apparel when playing golf on hot days:
Lightweight materials (ex.: Dri-Fit)
Favor light colors
Wear a hat
Consider wearing shorts over pants (unless local rules instruct otherwise)
4. Look for shade on the golf course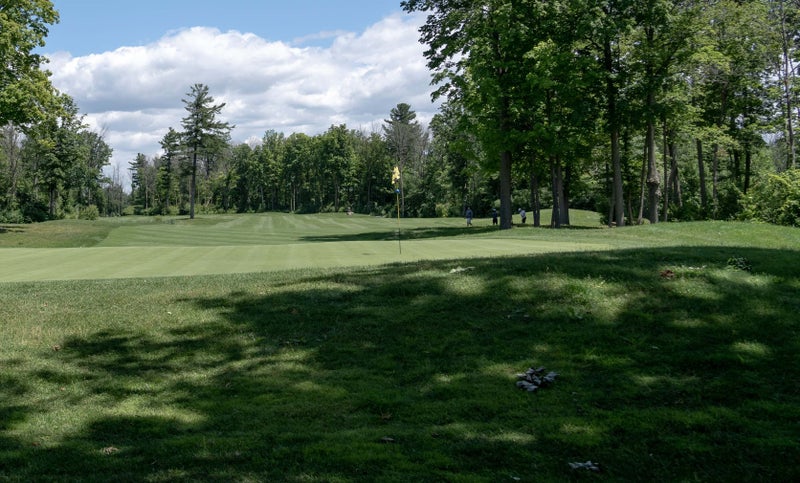 You should always be looking for shade when you're waiting around on a golf course on a sunny day. While it may not be scorching hot, the shade will protect you from the sun's rays and will help cool down your body temperature.
Your best bet is to look for the shade that the course gives you. Trees are naturally most golfers' go-to as they tend to provide big, shaded areas. Look for huts and cabins, or simply roof installations around the course. These are designed to help you wait in the shade and avoid the sun.
If the course doesn't offer any shade through natural or structural means, you'll need to make your own. You can use your towel (especially if you've been keeping it cold), but most will turn to their umbrellas, which offer even better protection against the sun. A golf cart will also provide shade when parked at the right angle.
Where to look for shade on the golf course:
Under the trees
Under tents, huts, cabins, shacks, or any supported roofed structures
Under your towel by putting it over your head
Under your umbrella (set it on your pushcart for a more enjoyable experience)
Under the roof of a golf cart
5. Carry an umbrella when playing golf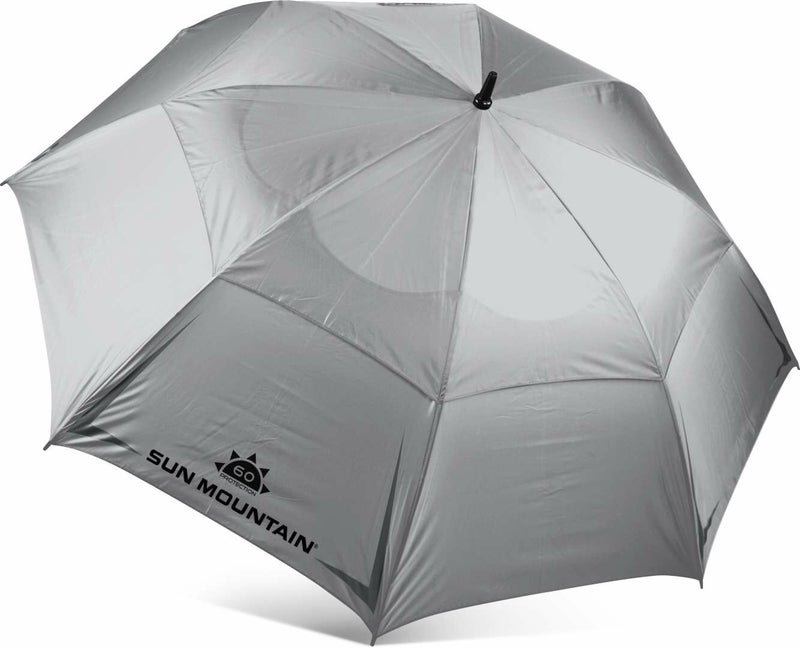 As was just mentioned, carrying an umbrella in your golf bag is more useful than you think when you're out on the golf course as it can protect you from the sun on a hot summer day.
Additionally, it can also serve its original purpose and protect you from any unexpected showers. Hot summer days are usually humid, which means that you need to be on the look for showers that could come through at any time. Having your umbrella on hand will always serve you well.
Why you should carry an umbrella on hot summer days:
Protect your head and your skin from the sun's rays
Avoid getting drenched by shower clouds
Cover your clubs from the rain while you're hitting the ball
6. Use a pushcart or golf cart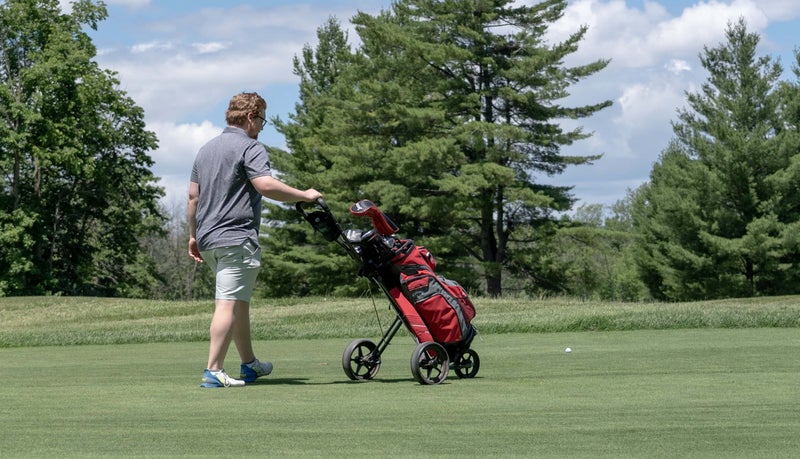 If you've never used one before, we strongly recommend considering using a pushcart, especially on hot summer days. Using a pushcart is the perfect bridge between getting your walk in as you play, while you avoid having to log your golf clubs around the course. Plus, with the right attachments, you can set your umbrella right on there so that you continually have access to shade.
On the other hand, if you want to limit your physical exertion because the weather is too hot on that day, opting for the golf cart is never a bad idea. It will come in especially handy if you're playing somewhere that doesn't offer many options when it comes to shade on the course.
7. Take your glove off after each shot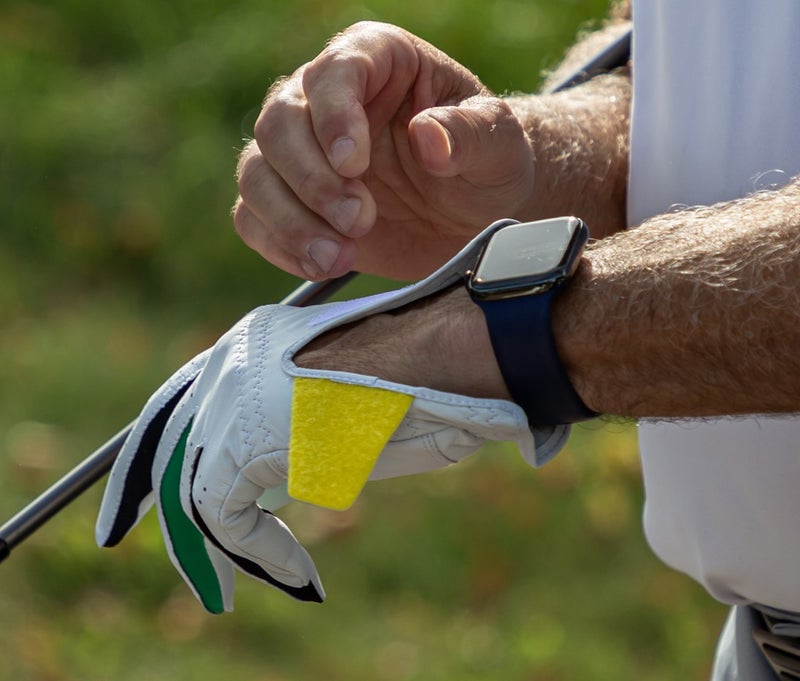 Do you take your glove off when putting on the green? Most golfers do and it mainly has to do with comfort while they're putting. But what if you were to be told that you should take it off after every hit?
It's true! Especially on hot summer days, you should always be taking your glove off between strikes. On top of keeping it dry and away from the sweat that could be running down your arm, taking off your glove between every shot will keep it loose and stop it from crusting up.
Advantages of taking your glove off after every strike:
Keeps your glove dry
Preserves the original shape of the glove
Avoids the crusting process over time
8. Try to tee off earlier in the morning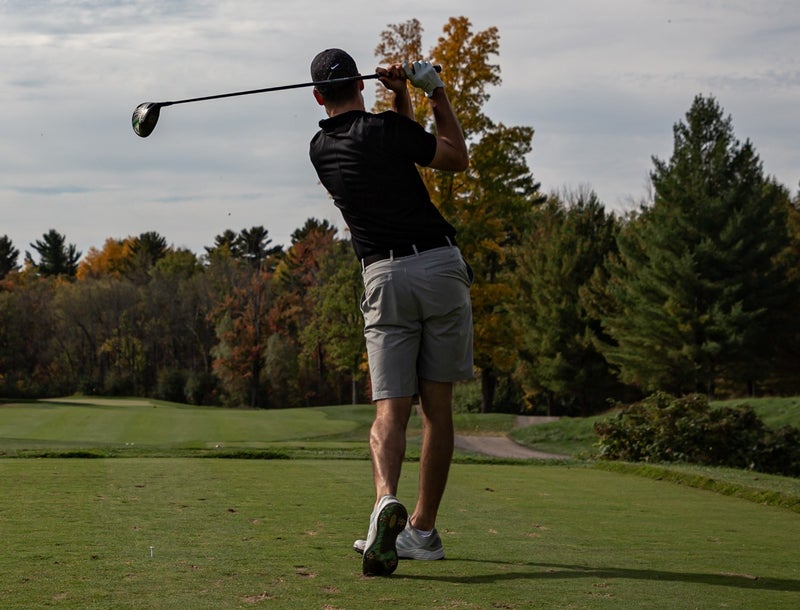 This is possibly the best advice you could ever receive as a beginner golfer. Teeing up early in the morning will not only allow you to avoid the scorching heat of the afternoon, but you'll also get to make something out of your day after you finish your round.
In the summer months, teeing off early in the morning means that you get to hit your first ball near 6 am, or even earlier based on where you live. Amid a heatwave, you won't be able to escape the heavy humidity, but playing earlier will save you from the arch rays of the sun.
Perks of teeing off earlier in the summer:
Escape the heat of the afternoon
Longer days allow for other plans after an early morning round
Complete your round in less time than during the rush hour of the late morning
9. Carry a cold towel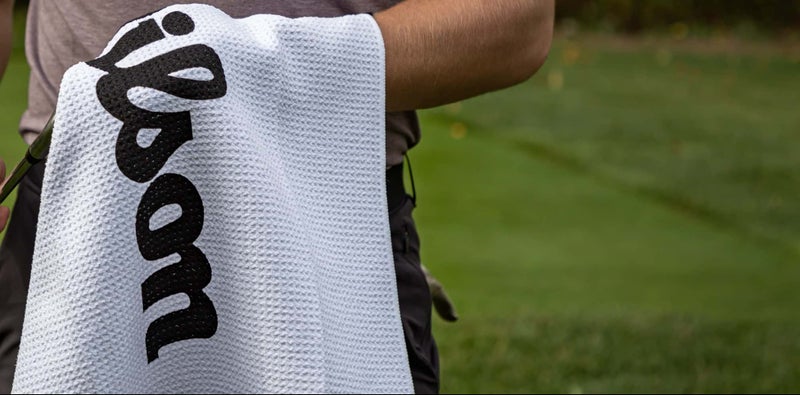 Carrying a towel with your golf bag is already one of the essentials that you should have with you when you play golf. But when you're playing on scorching hot summer days, you should bring another towel along, simply for you to wipe your face on.
Ideally, if you have a cooler with you, you'll want to keep this towel cold so that you can break it out whenever you're looking to cool your head down. Additionally, you can keep this towel wet with cold water in the cooler so that it feels even better when you use it.
10. Wear sunscreen
This should be a priority whenever you're on a golf course on a sunny day. Hot or not, if the sun is shining brightly in the sky, be sure to lay some sunscreen on any part of your body that could be exposed to the sun during your round.
On hot days where you're more likely to sweat a lot, don't forget to apply that sunscreen regularly so that it remains effective. At the very least, make sure to put on some for the front-nine and the back-nine.
Now that your apparel and essentials are taken care of, all you need to do is decide whether you'll be needing spiked golf shoes or spikeless ones. Though you may not need all the tips listed above, using a few of them on the golf course will make the experience much better on a hot summer day.
Hopefully, this guide helps handle the heat on those scorching summer days on the golf course, but if you love to golf all year-round, be sure to check out our complete guide on how to dress for golf for every season.
Until next time,
The Golf Avenue team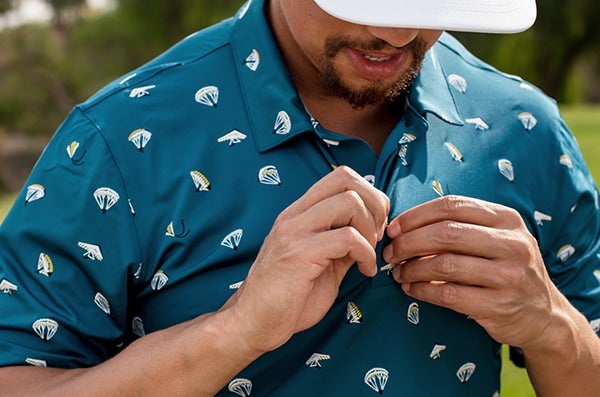 We provide you with 5 golf outfits for men & women in this 2022 summer guide. Find the latest Nike, Adidas, Puma & Parisi golf clothes!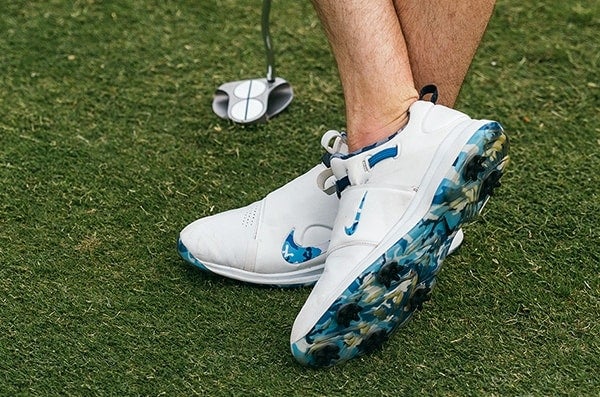 When you have to walk 18 golf holes, you want to be wearing the best golf shoes possible. Let us help you find the perfect pair for you and whether your golf shoes should be spiked or spikeless.