Top 5 Gifts Ideas for Golf Enthusiasts – Holiday 2022
Long-time golfers are almost impossible to shop for as it often seems as if they have everything a golfer could ever need. But don't let that stop you! Trust us when we tell you that any one of these gifts is sure to be a hit with any experienced golfer.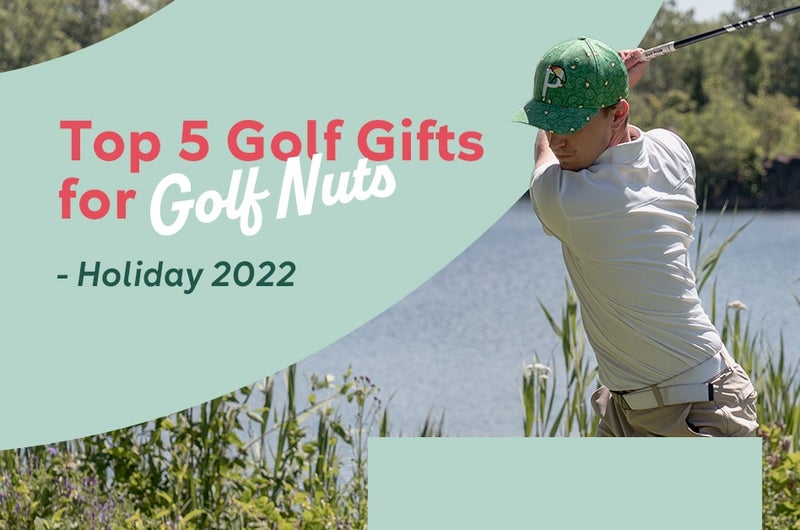 These gifts were picked by experienced golfers, with the same type of golfers in mind. In other words, they picked the gifts that they would love to receive this year, so take this as a tip that they're sure to be a hit with almost any golfers, especially ones that have been playing for a long time.
1. Provisio S Range Finder
The Provisio S range finder is the perfect tool for your favorite golfer. The Provisio S is a step above your traditional range finder. While it serves the same purpose, the S does it in a way that sets it apart from similarly priced ranger finders on the market.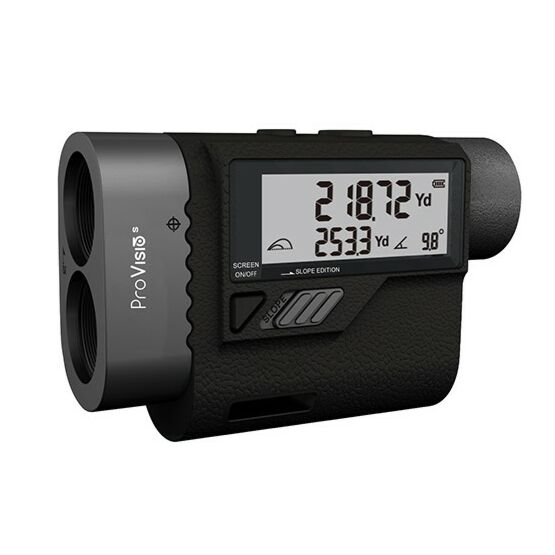 Most range finders will project the yardage to your target in the same lens that you're using to target the flag. With the Provisio S, no need to squeeze your eye into a small hole to see the numbers. Now, just look to the side of your range finder and find a monitor providing you with all the key information.
More gift ideas like the Provisio S Range Finder:
Shop the Provisio S Range Finder
2. Garmin Approach R10 Launch Monitor
The Garmin Approach R10 launch monitor is the ultimate gift for any long-time golfer. Golf fanatics are always looking for ways to practice their swing, whether it's air-swings in the living room or swinging the broom around the kitchen, they are always looking to improve their swing.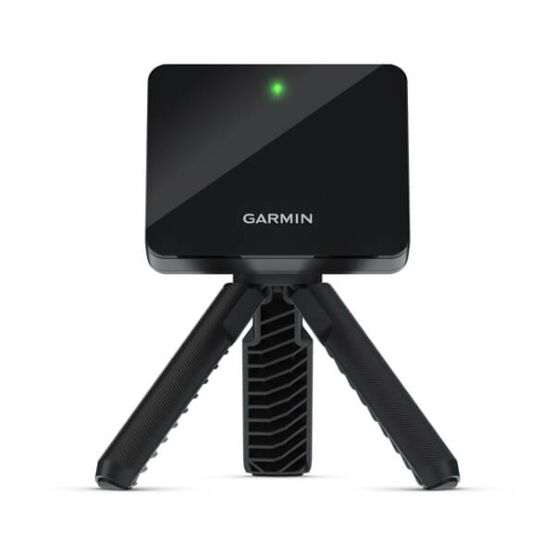 With the help of the Approach R10, golfers can take practice swings from their own backyard or garage if they wish to do so! That's right, all you'll need to do is set up a net to stop your balls from reaching your neighbour's home and you'll be able to get accurate insight on every single one of your swings.
More gift ideas like the Garmin Approach R10 Launch Monitor:
Shop the Garmin Approach R10 Launch Monitor
3. TaylorMade 2021 TP5x Golf Balls
The TaylorMade TP5x golf ball is one of the most popular golf ball models in the world. It's amongst the most popular balls with Tour professionals and always features in the Top 5 lists of best sellers amongst amateur or casual golfers.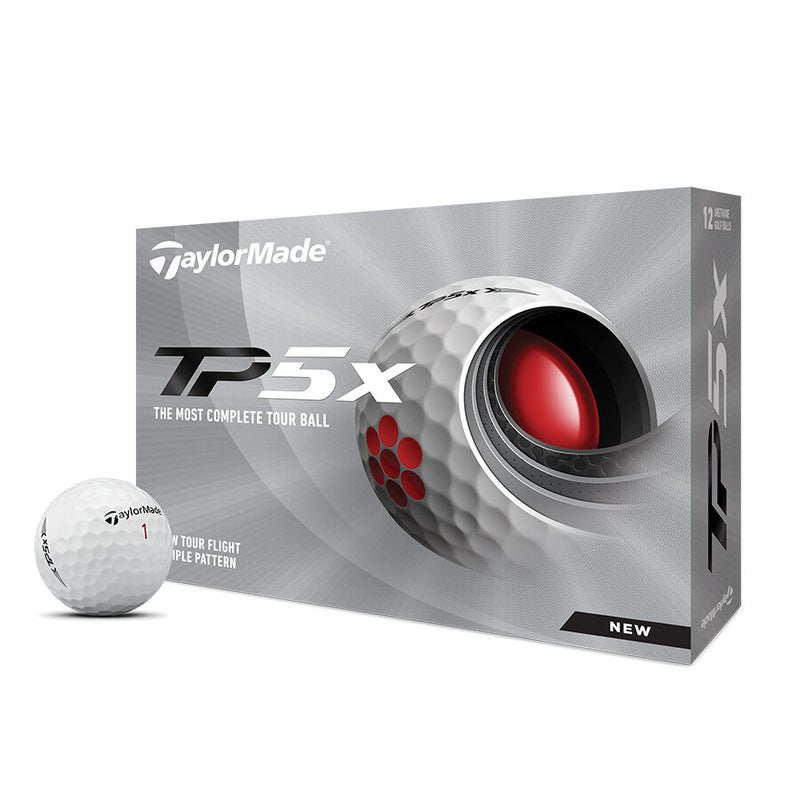 The TP5x is perfect for golfers who are always looking to get more distance out of their golf ball. The TP5x golf ball has one of the highest compression rates on the market making it a must for golfers with a powerful swing.
More gift ideas like the TaylorMade 2021 TP5x Golf Balls:
Shop the TaylorMade 2021 TP5x Golf Balls
4. Sun Mountain Speedcart V1R Golf Cart
The Sun Mountain Speedcart V1R golf cart is the dream pushcart for golfers who like to take in nature when they're out on the golf course. Making their leisurely walk out on the course that much more enjoyable, the Speedcart V1R feels like playing with your personal caddie who carries your clubs.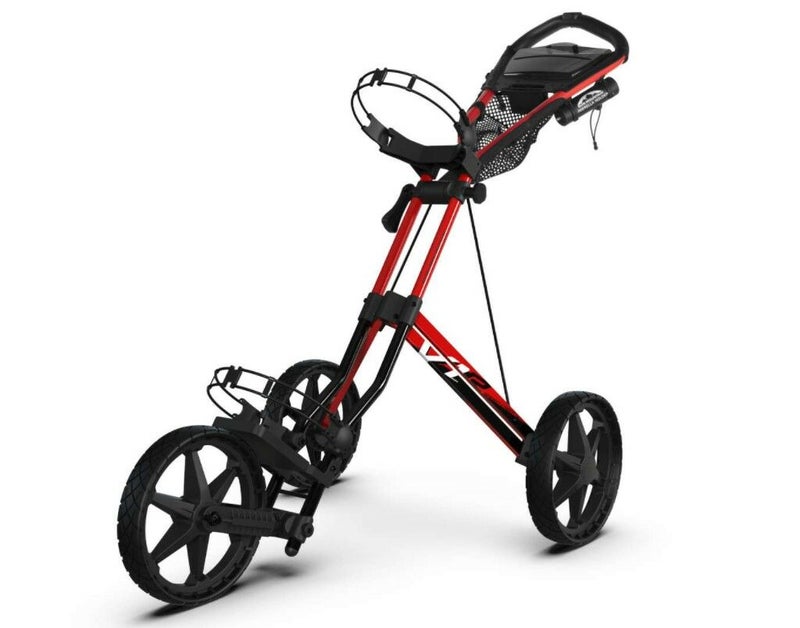 Shake the weight off your shoulders and let your cart handle the load of your golf bag. Additionally, you can enhance their experience by upgrading their push cart with attachments like a cart seat or a cart cooler if their current push cart is still in a suitable condition.
More gift ideas like the Sun Mountain Speedcart V1R Golf Cart:
Shop the Sun Mountain Speedcart V1R Golf Cart
5. Wellputt Mat 13ft Putting Mat
The Wellputt Mat 13ft putting mat is exactly what every golfer needs if they're looking to take their putting abilities to the next level. Bring the greens to your favorite golfer and help them keep their putting stroke fresh in the off-season!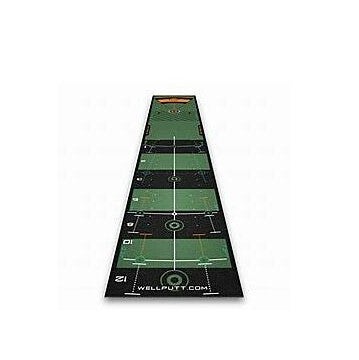 The 13ft version of the Wellputt Putting Mat should be plenty to satisfy the practice needs of your favorite golfer. But if they have the room for a longer challenge, you can always treat them with the 26ft version of the Wellputt Mat.
Gift ideas to complement the Wellputt Mat 13ft Putting Mat:
Shop the Bushnell Ion Edge GPS Watch
With such amazing gift suggestions, you're sure to be your golfer's favorite this Holiday season. Whether you're giving them a useful essential that'll serve them well on the course or giving them the means to practice in the comfort of their home in the off-season, you'll hit it big this year!
Any of the gifts listed above should please your favorite golfer, but if you'd like to look at more terrific gift ideas for golfers, make sure to check out Golf Avenue's gift guides which include gifts for less than $100, gifts for him, and gifts for her.
Until next time,
The Golf Avenue team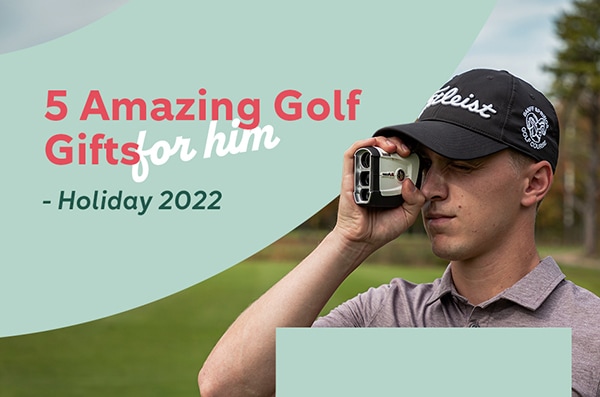 Looking for the best gift that will please him for the holidays? Here's a list of 5 essential gift suggestions to get your golfer affordable golf accessories!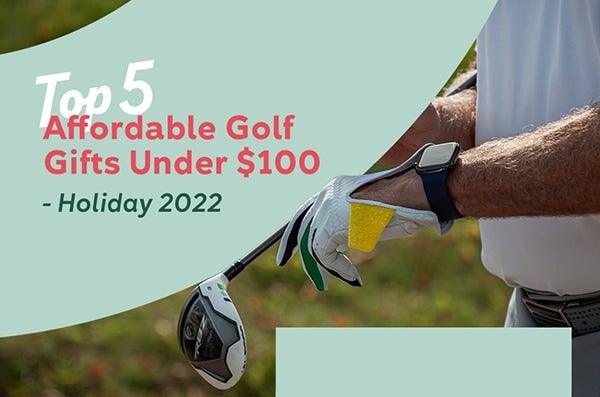 Need some golf ideas for gifts that won't break your budget? Here's a list of the best golfer presents you can find all under $100 and with easy substitutes!