How to Find the Right Golf Driver for You
For many, finding the right driver for their golf set can be a daunting task. Whether you're a beginner looking for a driver that'll keep you in the middle of the course or you're a long-time golfer looking to move on from an older club. Regardless of the reason, our team of caddies is here to help you learn all you need to know to find the right driver.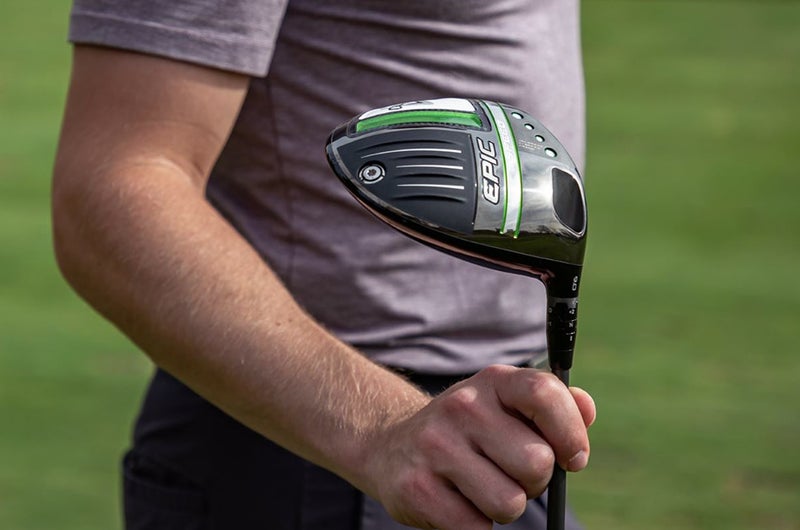 Having the right driver in your hands when you're stepping up to the first tee can have a tremendous impact on the result of your drive. Though you may not use your driver on every hole, having one that will help you find more fairways will greatly enhance your playing experience, which is the information in this article is so relevant to you!
This golf driver buying guide will provide you with:
A breakdown of how to choose the right driver for you
Recommendations on what brands to consider and where you should buy your driver
A suggestion on the go-to destination for your next driver purchase
How to choose a golf driver
Choosing the right golf driver is certainly no small task, which is why you need to have a good understanding of what you're looking to buy. First things first, in case it's not clear yet, let's break down what a driver is.
What's a golf driver?
Your driver is typically the longest club in your bag and will commonly feature the largest club head of all your clubs. The clubs are designed to hit the ball further than any other club and feature the largest club face of any golf club.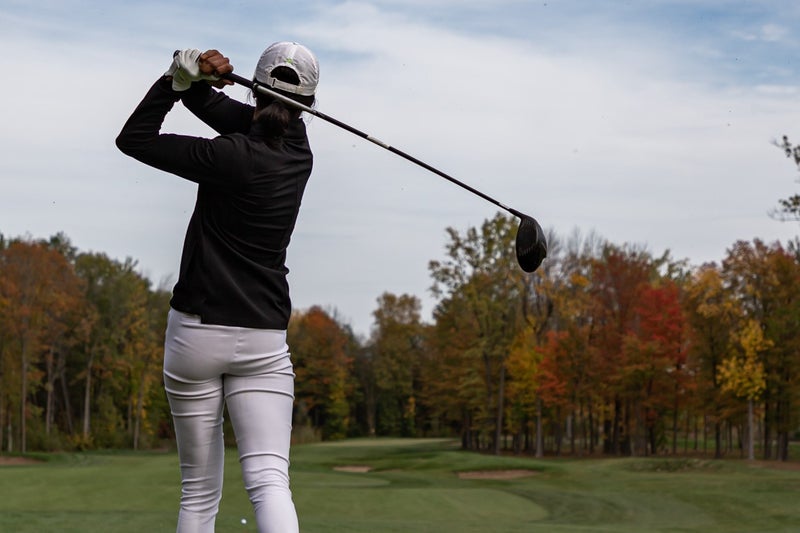 Golfers will hit a tee shot on every single hole, but they'll typically only "drive" or hit their driver on par 4s and par 5s. Since you'll likely only use this club to tee off on holes where you're free to drive the golf ball, the name driver is thus fitting.
What are the different parts of a driver?
A driver is made of multiple components coming together to create the unique styles of the almost endless variety of models on the market. These parts include the club head, the hosel, the shaft, and the grip.
Club head
The is built from different pieces such as adjustable weights, club face plates, club head frame, and face inserts. The adjustable weights will allow golfers to adjust the weight bias inside the club head. The club face of certain models, notably the Stealth from TaylorMade, is inserted at the end of the production process.
Hosel
The hosel is the name given to the location of the club where the club head meets the shaft. The hosel is an extension of the club head, above the heel, where clubmakers can insert the shaft in your club head.
Some models will feature an adjustable loft sleeve that allows you to modify the loft of your driver on the fly. All you'll need is the torque tool to adjust your club and you'll be golden!
Shaft
The shaft of your driver is the part that connects the grip you hold in your hands to the hosel and the club head. Driver shafts come in a wide variety of flexes and are offered in a multitude of lengths. Most common day driver shafts are made of graphite to help promote a higher launch angle at impact.
Grip
The grip is the part of the golf club that you hold in your hands. Nowadays, most golf club grips tend to be made of rubber, although some models will include leather and cord elements in an attempt to provide more adherence.
The decision of what grip to pick for your driver is usually simple as you can simply rely on whatever you feel comfortable with already on your other clubs. We recommend getting them changed locally if they've lost their adherence or if they're starting to come apart.
How does a driver differ from other golf clubs?
The driver differs from all the other clubs based simply on the fact that it's the only one designed to be hit solely off an elevated tee. You can indeed hit it right from the fairway, but it requires a decent skill level to achieve this feat consistently and efficiently.
Aside from that, it's by the far the largest golf club in your bag and it is designed to help you generate more distance with your tee shot.
What to consider when buying a golf driver
There are multiple aspects to consider when you're shopping for a driver. These aspects, referred to as specs in the world of golf, will have a critical impact on your performance with this specific driver. Having a driver with specs adjusted to your needs will make your life much easier on the course.
Specs to consider when shopping for a golf driver:
Club head shape and size
Shaft material
Flex
Loft
Shaft Length
Adjustability
Club head shape and size
The club head of your driver will greatly impact your performance off the tee. Both the shape and size of your driver's club head will affect your performance on the course.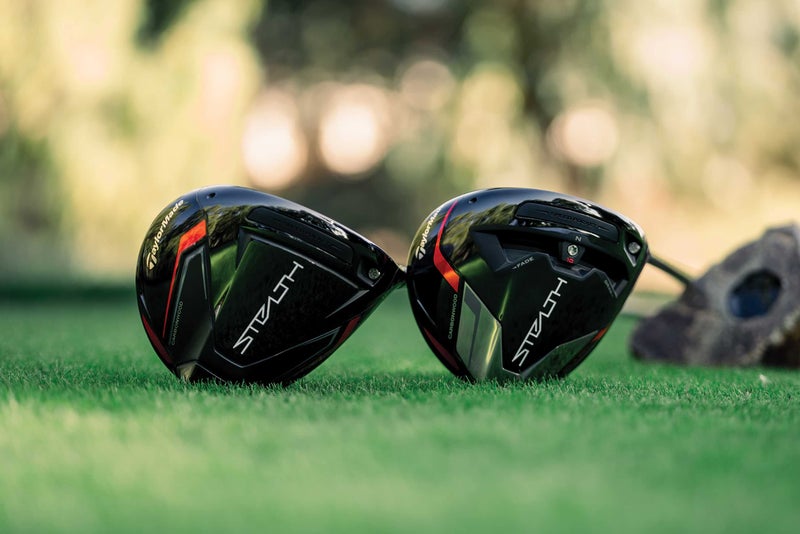 Size of the club head
Nowadays, most driver club heads will have a volume of 460 centimeters cube (CC) but the shape will vary from one version to the next. While they were more in vogue as an alternative a few years ago, some manufacturers will still produce drivers with a smaller club head (around 430cc).
As a rule of thumb, you can assume that the larger the club head, the more forgiveness you'll get out of your driver. Smaller club heads are mostly targeted at players with a higher skill level who can control the trajectory of their golf ball. The average golfer is always better off sticking with the larger club head.
Shape of the club head
The shape of the club head can also impact the performance of your golf clubs. That's often the case with modern drivers as manufacturers are always looking to adjust their offering to as many consumers as possible.
Take the example of the Stealth line of drivers. The Stealth driver is the base model and has a large club head, coupled with a spacious club face. The Stealth Plus is the least forgiving, meant to promote more control over the ball flight, and has a slightly smaller club head in terms of length from the club face to the back of the club head. Finally, the Stealth HD sports a slightly bigger-looking club head as more volume is imparted on the back of the club head, especially closer to the heel.
Shaft material
In terms of drivers and their shaft material, the selection has shrunken mightily since the turn of the century. Whilst steel shafts were the norm on Persimmon and Titanium club heads, the introduction of carbon fiber and lighter material has pushed graphite shafts to the forefront of the sport.
Nowadays, you'll be hard-pressed to find a retailer selling a brand-new driver fitted with a steel shaft. Manufacturers have perfected their graphite shafts so much that they are now lighter than ever and can provide higher spin levels at impact than steel shafts.
Flex
Having the right flex for your shaft, especially with your driver, will make a massive difference on the golf course. Using a shaft too soft for your swing will result in slices as the clubface will be open at impact. On the other hand, a shaft too stiff will push your ball to the inside of your stance as the clubface will be shut at impact.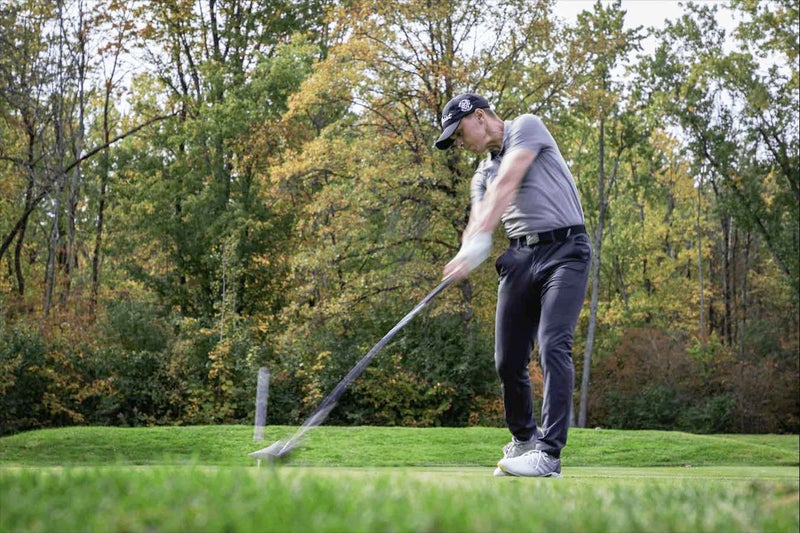 Shaft flexes are broken down into five main categories for retail: senior (SR), ladies (L), regular (R), stiff (S), and extra-stiff (XS). Below is a chart that should help you have a better grasp on which driver flex is best suited for you:
Flex - As shown on the club
Target Swing Speed & Average Driving Distance
Senior – SR, Lite, 4.5

75 to 80 mph

Average driving distance: < 180 yards

Ladies – L, 5.0

80 to 85 mph

Average driving distance: 185 to 200 yards

Regular – R, 5.5

85 to 95 mph

Average driving distance: 200 to 250 yards

Stiff – S, 6.0

95 to 105 mph

Average driving distance: 250 – 275 yards

Extra-Stiff – XS, 6.5

105 mph+

Average driving distance: 280+ yards
Loft
Unlike shaft flex, driver lofts are not standardized nor are they based on any reference, except for the fact that the optimal launch angle of the golf ball off the tee should be between 15 and 17 degrees.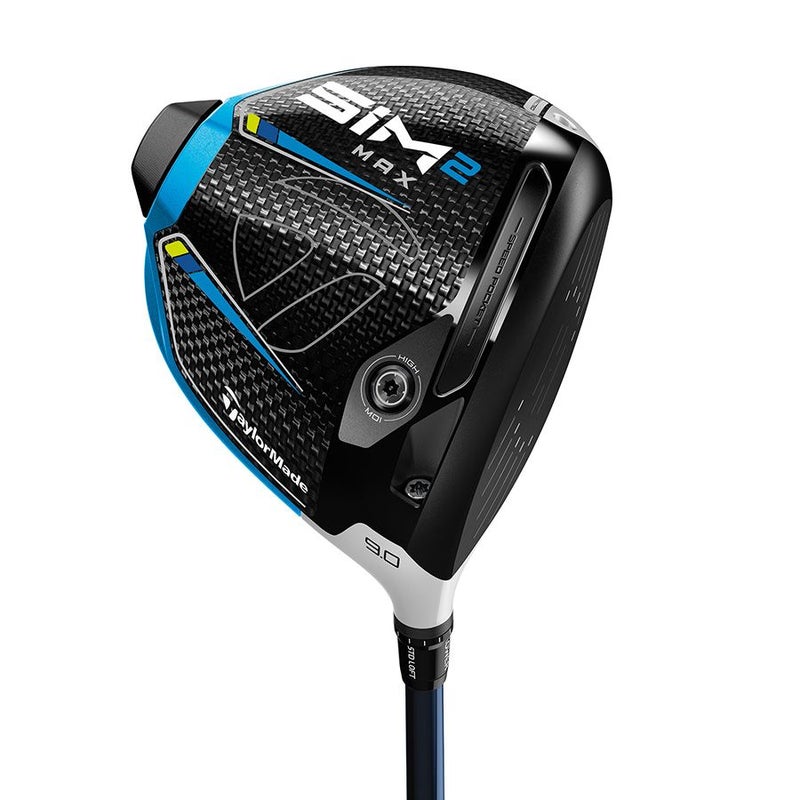 The loft angle of your clubface doesn't need to be as high since you're already hitting up on the ball with a driver. This means that depending on the angle of your golf swing and the speed of your swing, the loft of your clubface will need to be adapted as well. Here's how you can break it down:
Low loft angle (under 8 degrees of loft): Used by golfers who naturally swing up on the ball with a driver or golfers with a very fast swing speed.
Standard loft angle (9 to 11 degrees): The most common loft angle found on retail drivers. Most of them will feature a 10.5 loft angle.
High loft angle (12+ degrees): Usually found on drivers designed to have a higher loft angle, which is created to help players who have a hard time hitting up on the ball. The loft will compensate for the downward swinging motion.
Length
Shaft lengths for drivers are standardized based on specific models. This means that some models will sport a slightly longer shaft than others, yet both will be marked as standard length. Though most drivers sold for retail will have a shaft of a length of 45 to 46 inches.
A longer shaft will provide you with additional distance on perfect strikes. On the other hand, you'll be losing out on control of the golf clubs as longer shafts a more difficult to control.
A shorter shaft will reward you with a better feel for the ball and more control over the club throughout your swing. It must be said that you might end up losing a few yards on perfect strikes, compared to a regular or a longer shaft.
Adjustability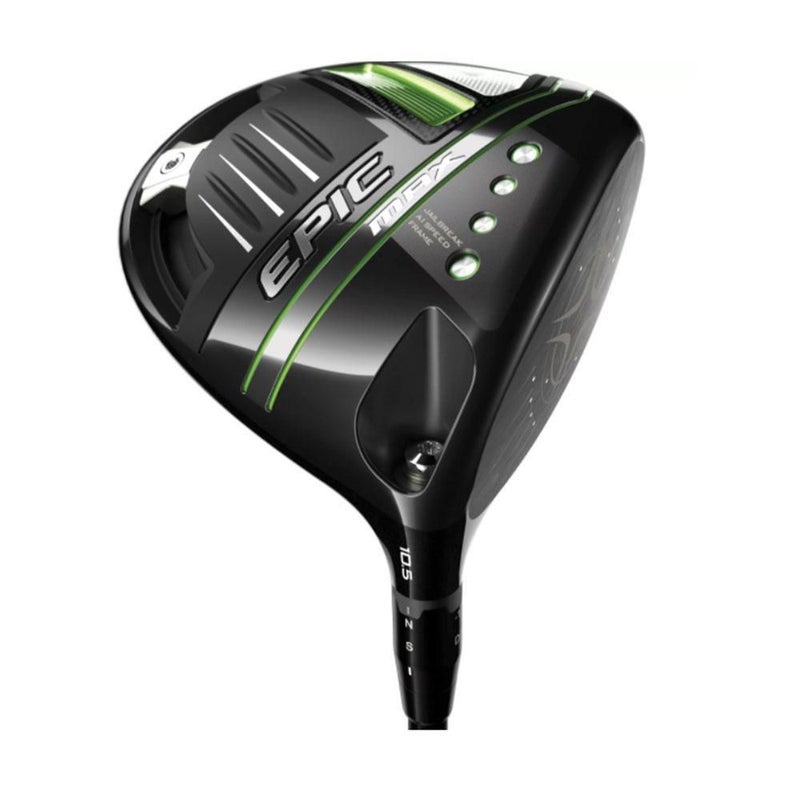 Many driver models can be adjusted to better fit a player's game. These adjustments can be found under the clubhead of the driver or near the hosel where the shaft and the clubhead meet.
Loft sleeve adjustment
As we've established previously, the loft angle of your driver will need to fit your needs. However, most amateur golfers lack the consistency required to keep the same swing over a full season. The adjustable loft sleeve allows them to adjust the loft angle to optimize the launch off the tee.
The range of loft adjustments possible will vary from one brand to the next, but you'll usually be able to change the loft by 2 degrees, up or down.
Adjustment weights
Adjustment weights are usually found on the sole, and sometimes, along the back edge of the sole. They usually come in two different styles, static adjustment weights, and moveable adjustment weights.
Static adjustment weights
The weights are strategically placed on the sole of the club to optimize its performance. They can usually be removed, or replaced using a torque wrench. Be sure to replace any adjustment weights you take out as they are key to the club's performance.
If the club doesn't include additional adjustable weights at purchase, this is a good indication that the adjustment weights featured on the club are not meant to be adjusted.
Rail-mounted adjustment weights
Some models will feature adjustable weights mounted on a sliding track. These weights and tracks are usually there to help golfers who are looking to correct, or even force, the desired trajectory out of their golf ball. Here again, all you need is a torque wrench to move the weights along the track.
What are the best golf drivers?
The most common top-brand manufacturers in the world of golf will release a driver regularly. While you may not find Scotty Cameron or Odyssey drivers, you'll easily find Titleist and Callaway drivers, which are sister companies. Let's take a look at the top brands in the world of golf drivers.
TaylorMade
TaylorMade is a reputable golf club manufacturer, and their drivers are widely popular among golfers of all skill levels. TaylorMade is known for producing innovative and technologically advanced drivers, such as the SIM series, which features a unique shape designed to improve aerodynamics and increase club head speed. Overall, TaylorMade drivers are typically high-quality and reliable options for golfers looking to improve their performance off the tee.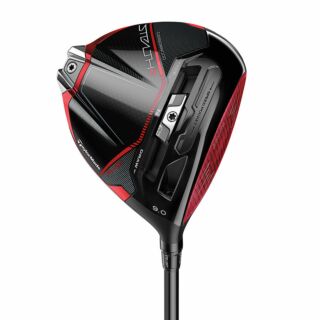 Callaway
Callaway is also a highly regarded golf club manufacturer with a strong reputation for producing quality drivers. Their drivers are known for their forgiveness, distance, and accuracy, and they offer a range of models to suit different playing styles and skill levels.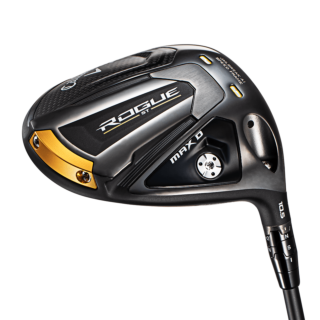 Some popular Callaway driver series include the Epic and Rogue lines, which feature advanced technologies such as artificial intelligence-designed faces and adjustable weighting systems. Overall, Callaway drivers are a popular choice for golfers looking to take their skills off the tee to the next level.
Titleist
Titleist is a well-respected golf equipment brand known for producing high-quality drivers. Their drivers are designed with advanced technologies, such as their SureFit Hosel system that allows golfers to adjust their loft and lie, enabling them to customize their club to their swing.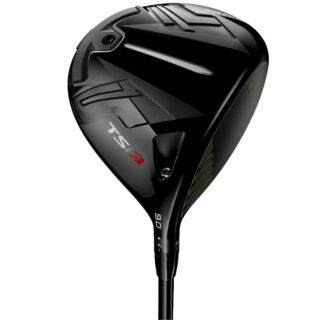 The Titleist TS series drivers are particularly popular, featuring a streamlined shape and high-speed face design for improved distance and ball speed. Additionally, Titleist is known for its focus on precision and consistency, making its drivers a reliable option for golfers of all skill levels. Overall, Titleist drivers are a trusted choice for golfers seeking accuracy, consistency, and customization options.
Cobra
Cobra is another well-known golf club manufacturer that offers high-quality drivers. Their drivers are often recognized for their sleek designs, advanced technologies, and adjustability options. The Cobra King SpeedZone drivers, for example, feature a CNC-milled infinity face design for increased ball speed, while the Cobra King F9 Speedback drivers have a low center of gravity for improved launch and forgiveness.
Additionally, Cobra drivers often come with adjustable weighting systems, such as their MyFly technology, which allows golfers to change loft and trajectory settings. Overall, Cobra drivers are a solid choice for golfers seeking innovative features and the ability to customize their clubs to their preferences.
Advantages of buying at Golf Avenue
Shopping at Golf Avenue is always a great deal, and that goes without saying, but there are even more perks to shopping with us than you might realize. Let's look at some of the best ones!
Buying Used Drivers (We call them pre-loved!)
We mentioned it already, but the main benefit of shopping for used golf clubs is the price. These clubs are usually a few years old, but most of them will feature technological innovations that are still staples on the newest models from the top brands in the game.
Additionally, shopping for pre-loved drivers with Golf Avenue is great as you get to try them out from the comfort of your local club, and then return the ones that don't work for you, without having to pay a restocking fee.
Trade-in platform
You can do more than just shop with Golf Avenue! We have a well-established trade-in program that allows you to complete the purchase of your new driver while trading any of your old clubs at the same time.
Once you've located the model in our search engine, you can add the club to your cart. The value of your old clubs will be deducted from the total of your new driver, thus allowing you to pay less for your new club.
Additionally, this also helps you cut down on some of the taxes as when you get the refund, once your trade has been inspected, you'll be refunded the amount that you would have paid for your new driver, including the taxes that you're owned. This is a win-win!
Club Finder
Golf Avenue's newest feature was designed with you in mind! We call it the Club Finder, which allows you to get on your hands on the perfect club for you, based on your needs and the trajectory you want to achieve with your strikes.
You simply have to answer a few questions about your playing style and experience, as well as what you're hoping to achieve on the course. Based on your answers, the club finder program will be able to provide you with custom recommendations, all within 2 minutes!
Caddies Corner
When the Club Finder can't cut it for you, or if you'd like a more personalized approach, you can always meet with one of our caddies for a free one-on-one session. They'll be able to provide you with personalized recommendations based on the information you'll share with them.
We hope this guide allows you to make an informed decision next time you're looking to upgrade or replace your driver. Trusting Golf Avenue with your next driver not only allows you to save a lot of money, but also allows you to choose from a seemingly endless pool of options!
Until next time,
The Golf Avenue team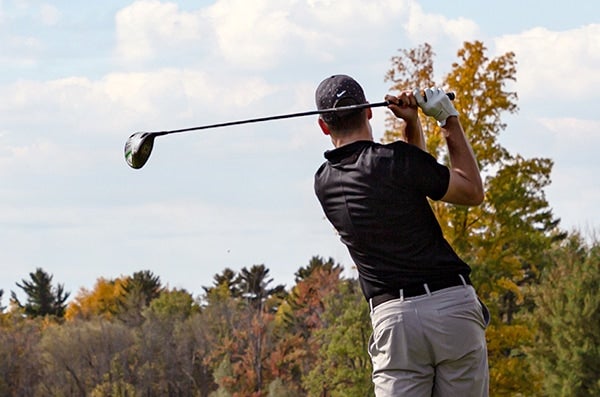 Left-handed and in need of a golf driver? Here are our picks for the top 5 best left-handed drivers you can buy right now, for beginners and pro golfers alike.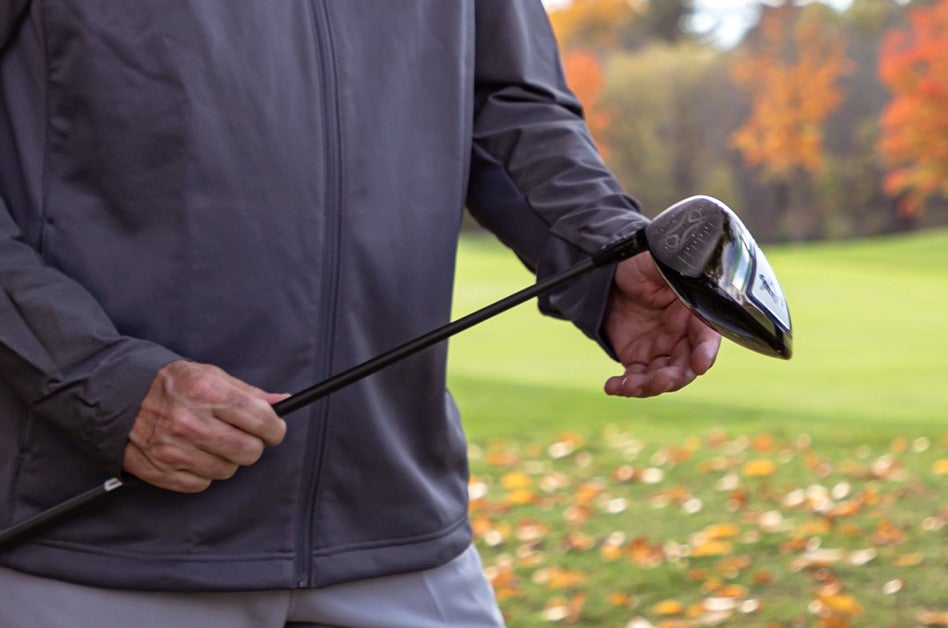 Need an easy golf slice fix? Here's our top picks for draw-biased golf drivers to help you correct your slice. Perfect for right and left-handed golfers alike.