How to Build a Golf Bag - Ladies Edition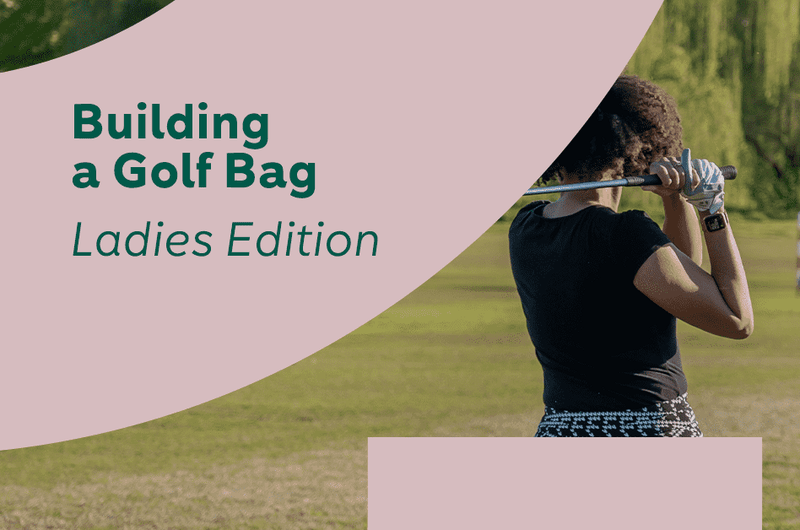 Building a golf bag as a woman can be challenging at times, especially because ladies' flex golf clubs tend to be short on stock. Some of these golfers will benefit from using a stiffer shaft and getting to pick from more options, but they might need some help to figure out how to properly build their golf bag.
In an attempt to make life easier for these women so that they can head to the golf course as fast as possible, here's an easy step-by-step breakdown on how to build the perfect golf bag for women golfers.
Prioritize your golf clubs
Pick your golf bag
Essential to pack in your bag
Prioritize your golf clubs
You're always better off to start investing in your golf clubs, before choosing the golf bag that you'll use to carry those clubs. You should also prioritize your golf clubs based on how much you'll be using them if you're looking to make the most out of your money.
Irons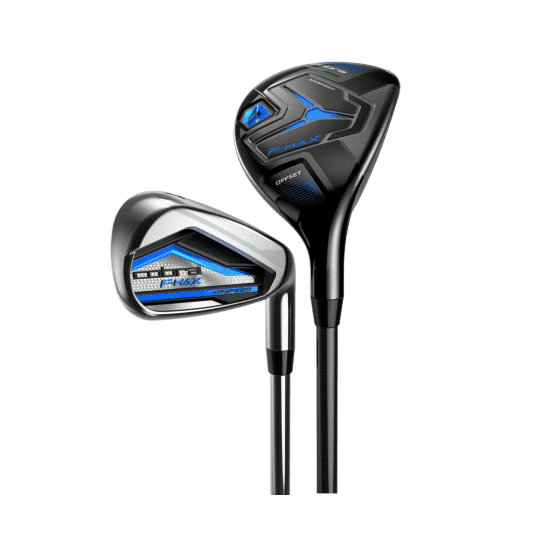 Your irons are the clubs you'll be playing the most on the golf course, and they're also likely to take up the biggest part of your budget.
If this is your first set of clubs, we strongly suggest you consider forgiving irons, which penalize less on mishits, as a suitable option for your golf bag. These irons are usually distinguishable by their voluminous clubheads.
Suggestion: Cobra F-Max Airspeed Combo Iron Set
Shop The Cobra F-Max Airspeed Combo Iron Set iron set
Putter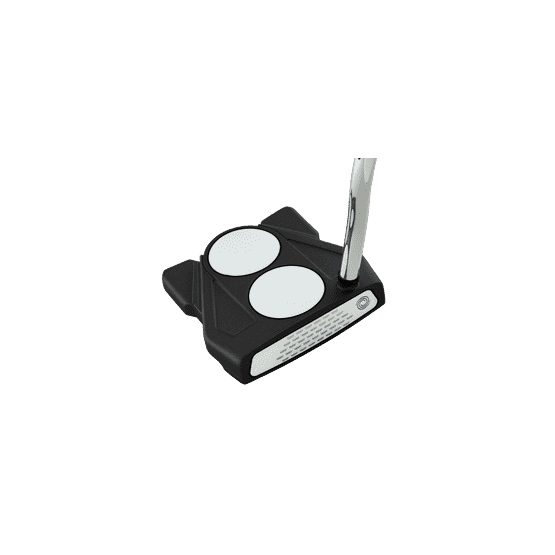 This might be surprising to some, but the club you'll hit the most is your putter and that is true for almost every single round you'll play in your life. If you think about it, you have to pull it out of your bag every time you step on the green to make a putt.
Considering that most amateurs tend to hit two putts on every hole, it's pretty easy to understand just how crucial it is to have the right putter in your bag and why it's so high up on this list. As a general rule of thumb, putters with a larger clubhead will be more forgiving than their thinner counterparts.
Suggestion: Odyssey 2-Ball Ten Putter
Shop The Odyssey 2-Ball Ten Putter putter
Driver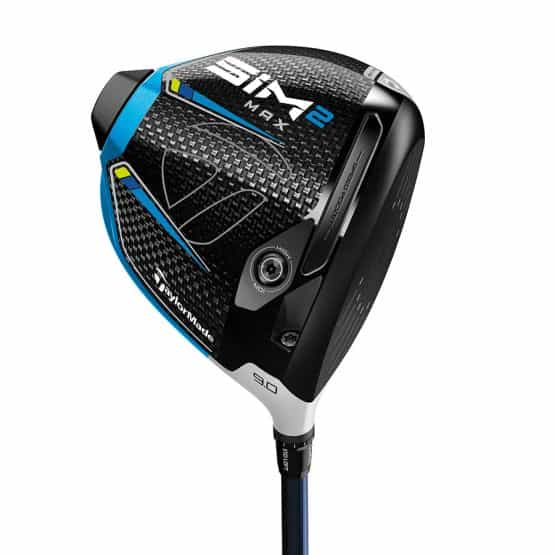 The driver is the crown jewel of most golfer's bag. It's the biggest club you'll be using on the course and it's usually the one that catches the eye of the rest of the golfers in your group. Even though it will always be the biggest club in your bag, drivers come in all shapes, colors, and with a variety of adjustable specs.
One of the most crucial specs that women golfers should look out for is the flex of their shaft. While ladies' flex is offered by most manufacturers, this flex is not necessarily right for every female golfer. Golfers with a faster swing speed will want to consider using regular or even stiff flex.
Suggestion: TaylorMade SIM2 Max Driver
Shop The TaylorMade SIM2 Max Driver
Wedges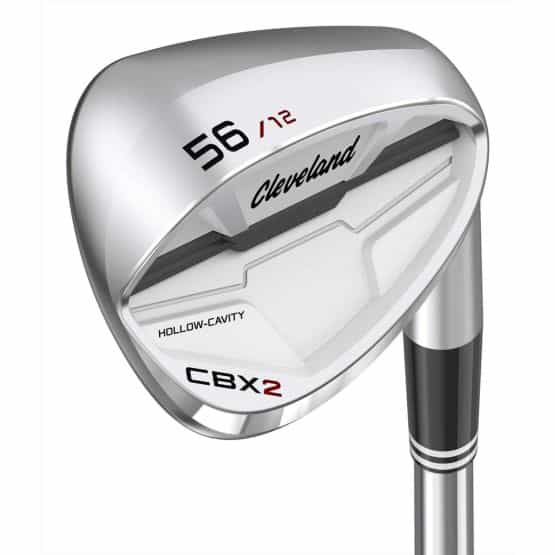 Wedges are next in line when it comes to building your golf bag. While you can probably get around the course without them, the truth is you'll be glad to have one in the bag when the time comes to get out of a bunker.
The wedges you'll pick for your bag will depend on the loft of the last club in your iron set. As a general rule of thumb, you can leave 4 to 5 degrees of loft between each of your wedges. This means that if the loft of your pitching wedge is 45 degrees, your gap wedge should be 50, the sand 54, and your lob 58.
Suggestion: Cleveland CBX2 Wedge
Woods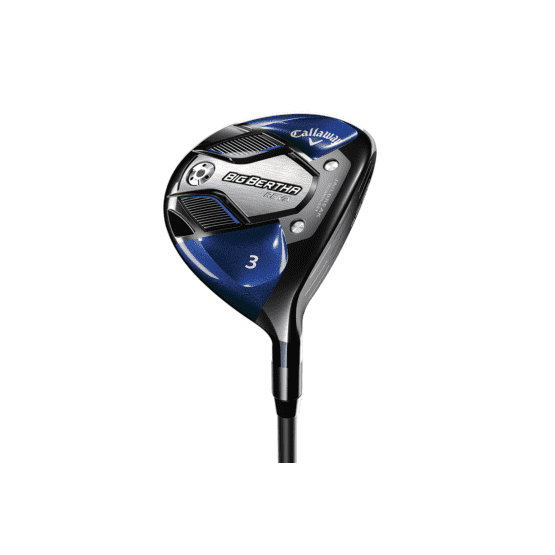 Fairway woods are very useful in the bag of women golfers as they allow them to carry longer distances without having to generate outlandish swing speeds. There's no pre-established number on how many woods you should have in your golf bag as some brands will go up to a 9-wood in their lineup of clubs.
Here again, your choice will depend on the loft of the other clubs you'll have in your bag. Traditionally, you're better off packing a 3 and 5-wood as they'll come in very handy on longer par-4s and par-5s. They can even become a reliable golf club off the tee if you're having a bad day with the driver.
Suggestion: Callaway Big Bertha Reva Fairway Wood
Shop The Callaway Big Bertha Reva Fairway Wood
Hybrid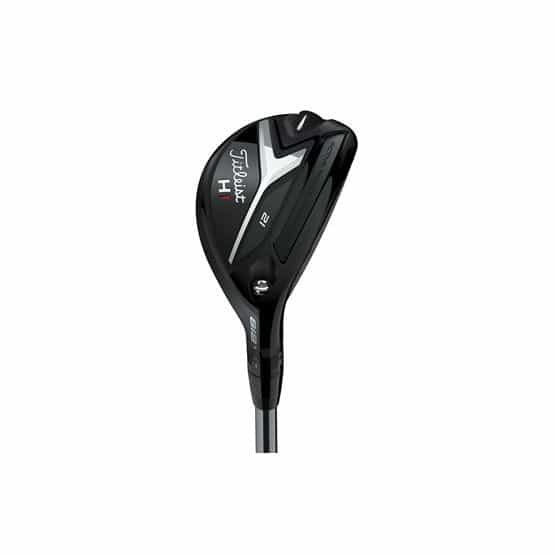 The last club(s) you'll want to add to your bag is a hybrid. They are meant to bridge the gap between your fairway woods and your irons. As the name suggests, it's a "hybrid" of the two other clubs. Golfers with a slower swing speed will love hybrids, especially in place of longer irons (3, 4, 5-iron).
Hybrids are much more forgiving than long irons, especially on mishits, and they play much better out of the rough or poor lies from which you couldn't use a fairway wood. Because they do not require high swing speeds to be effective, many women golfers tend to like packing hybrids in their bag.
Suggestion: Titleist 818 H1 Hybrid
Shop The Titleist 818 H1 Hybrid
Pick your golf bag
Once you've taken care of the clubs you'll be packing, you need something to carry them when you're on the course. Just like drivers, golf bags come in all shapes and sizes as well as a plethora of colors.
Make no mistakes though as picking the right golf bag to fulfill your needs on the course will make a world of difference.
Types of bags
Golf bags are usually offered in one of four styles: stand bag, cart bag, staff bag, and Sunday bag. Each one of these styles of bag corresponds to the needs of many golfers when they're on the course.
Stand Bag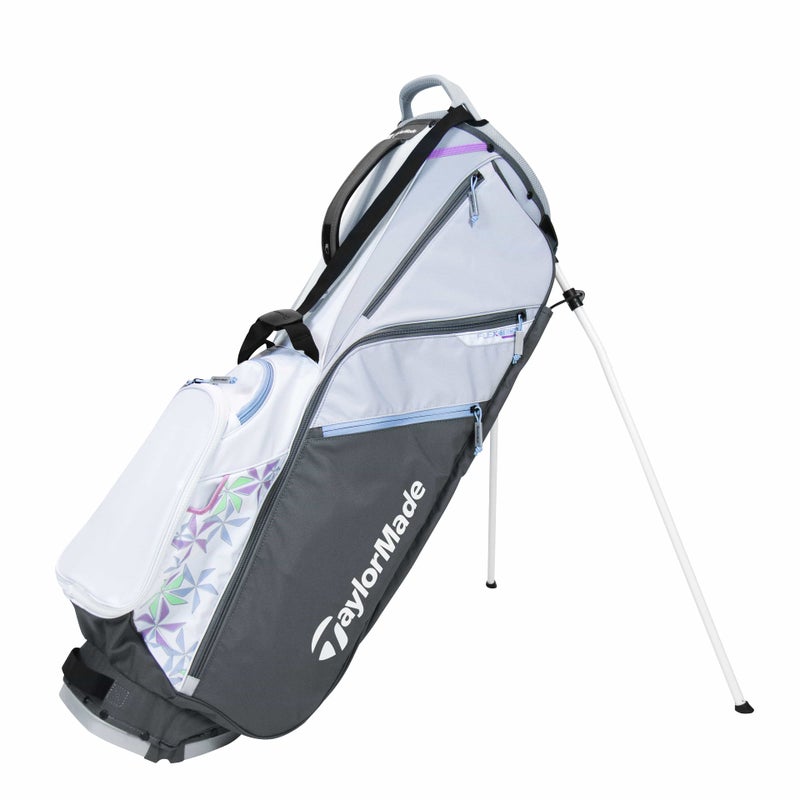 Stand bags are the most versatile golf bags out there as they come in a wide variety of sizes, and the number of slots to put your clubs in the bag will change from one model to the next.
The common denominator of stand bags are the legs that pop out of the side of the bag when you lean it on the side of the legs. The legs supporting the bag are the main perk of stand bags.
Suggestion: TaylorMade 2021 FlexTech Lite Golf Bag
Cart Bag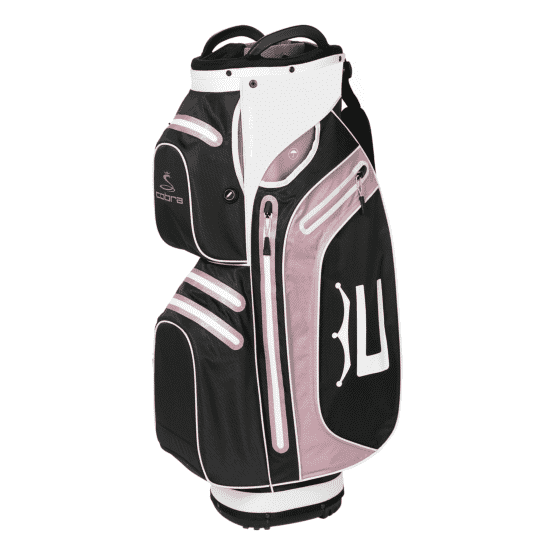 Cart bags are designed to maximize storage room when you're out on the course. Their main perk is their multiple pockets where you can store all the essentials you could need on the course.
As the name suggests, these bags are meant to be loaded on an electric golf cart or a pushcart. They are usually equipped with a strap to carry the bag, but we strongly suggest you use a cart with this sort of bag.
Suggestion: Cobra Ultradry Pro Golf Bag
Staff Bag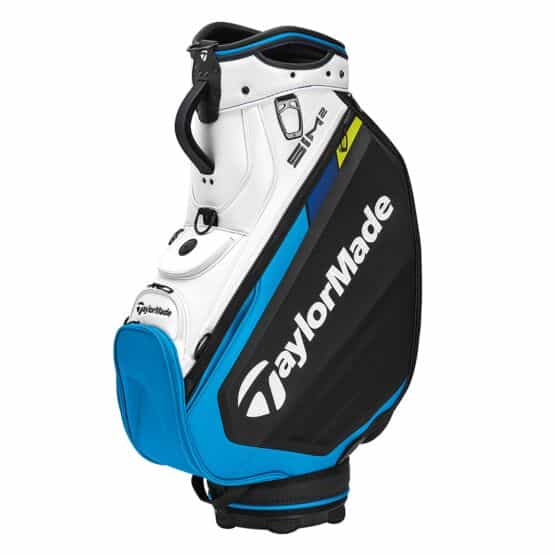 These are the bags that you'll see the pros using on TV. These massive bags and designed to carry even more contents in their pockets than cart bags.
While cart bags are designed to be mounted on carts, electric or push, staff bags can also be mounted on those, but you'll risk damaging the bag. Rather staff bags are designed to be carried by a caddy as they can weigh up to 50 pounds when they're fully stocked.
Suggestion: TaylorMade 2021 Tour Staff Golf Bag
Sunday Bag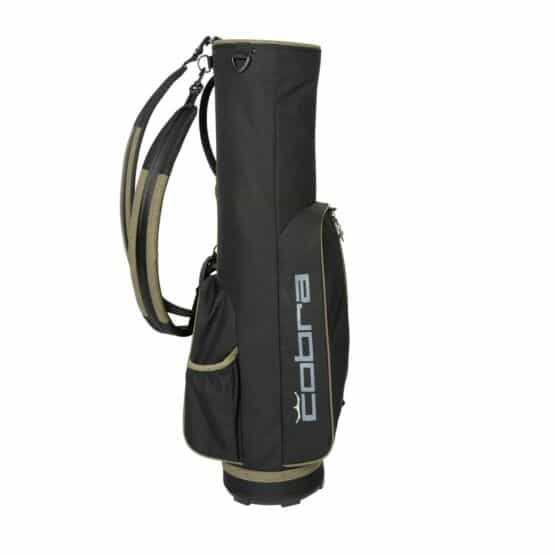 Sunday bags are the smallest golf bags of them all and are designed to be carried on one shoulder. They are usually equipped with one, or sometimes two, pockets for you to store your balls and your tees, as well as an additional slot to store your water bottle.
These bags are usually not fitted with extendable legs like the stand bag, rather you're expected to let it rest on the ground when you're playing your shot. This means that you should probably opt for a different option on days when the course is wet.
Versatility
Versatility should be your priority when you're buying your first golf bag. Stand bags are usually a good starting point as they can be just as easily mounted on a cart as you can carry them around for a full 18.
The stand bag is the most versatile option, but if you know for a fact that you'll always use a pushcart or an electric golf cart, you can turn to other options like the cart or staff bags. In this case, your decision will come down to how much storage you'll need on the course.
The look of the bag
Finally, the look of your golf bag should be the final deciding factor when it comes to picking your golf bag. We realize just how enticing it can be to find the best-looking golf bag, but your need for efficiency out of a bag needs to be more important than its look.
You might find one bag that'll catch your eye online, but if you're the type of golfer to pack layers in their bag and the one you're currently looking at is a Sunday or a Stand bag, you might want to look at options with more storage.
Essentials to pack in it
Now that you have your clubs and the bag in which you'll carry them, do you think you're ready to head to the course? Not yet! There are still a bunch of essentials you need to pack up to complete your golf bag.
Golf Balls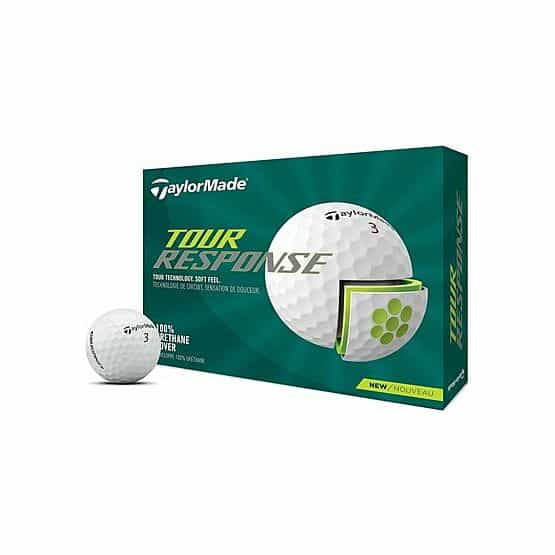 Golf balls are a must! Don't be fooled by "Ladies" branded golf balls. Though these balls are indeed marketed to women golfers, they're not necessarily exclusive to women, nor should they be the only golf balls that women golfers consider.
These "ladies" golf balls are usually softer, meaning that they don't require as much power from the player to fly it further, but soft golf balls are not right for every golfer, and this applies to women as well. Don't be shy to look at all your options, not just "ladies" golf balls.
Tees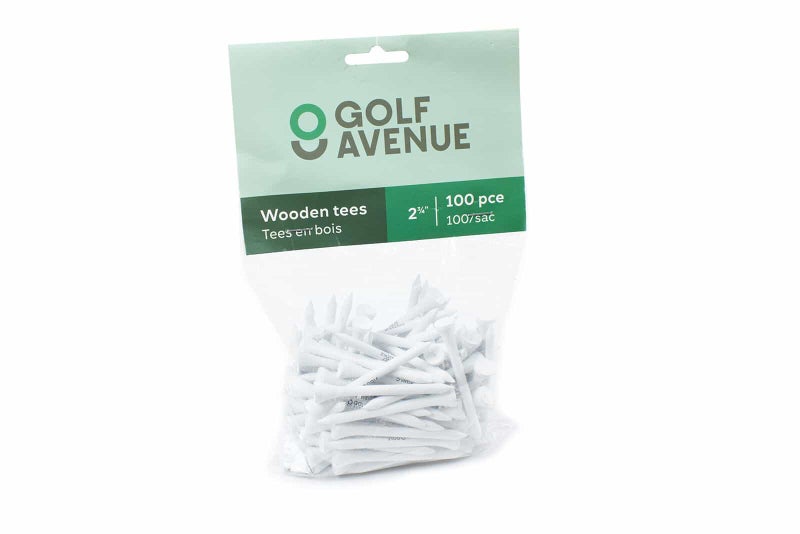 It might seem pretty obvious to experienced golfers, but this is the type of product that a lot of less experienced ones tend to forget. The only decision you'll have to make when it comes to tees is choosing between wooden or plastic tees.
Towel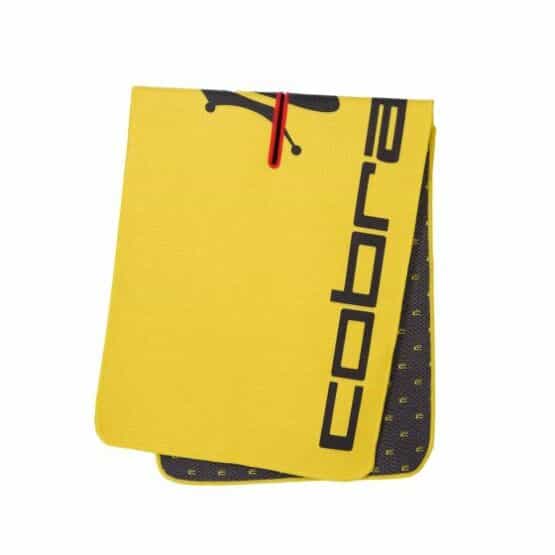 You've probably noticed, but golfers always carry a towel on their bag when playing golf. This towel is mostly meant to wipe the dirt off golf clubs and to keep them clean throughout the round.
We strongly suggest you carry a second towel or dedicate an entire section of your main towel to wiping your face and your hands, especially on hot summer days. Because after all, nobody wants to get their face dirty when playing golf.
Water bottle
As we've previously alluded to, you'll want to use one of the pockets of your golf bag to carry your water bottle. If you have an insulated water bottle, we strongly suggest you bring it along as regular bottles will heat quickly on warm summer days.
Your bottle is a great way to let your personality shine on the course. Just make sure that whichever bottle you end up picking fits in your golf bag.
This list should help women golfers understand how to build a complete golf set and how they should prioritize their purchases in their attempt to build their golf bag.
To summarize, start with your clubs in the proper order of priority, then pick the right golf bag for your needs on the course, and finally, don't forget to pack the essentials that'll serve you well on the course.
For more advice on essentials, be sure to check out Golf Avenue's complete guide on the 10 must-have essentials to store in your golf bag.
Until next time,
The Golf Avenue team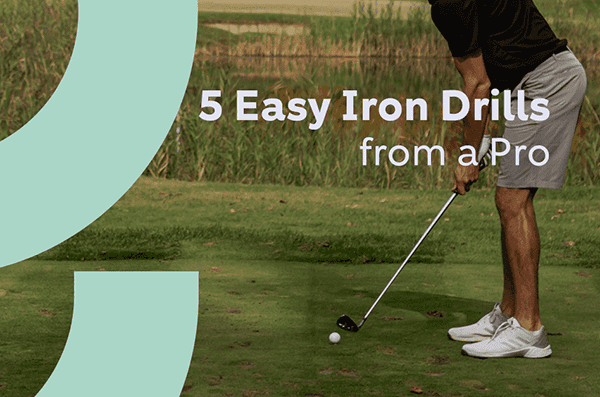 Struggling with your irons? Here's our beginner's guide on how to practice your iron shots and swing with some easy iron drills and tips for high handicappers.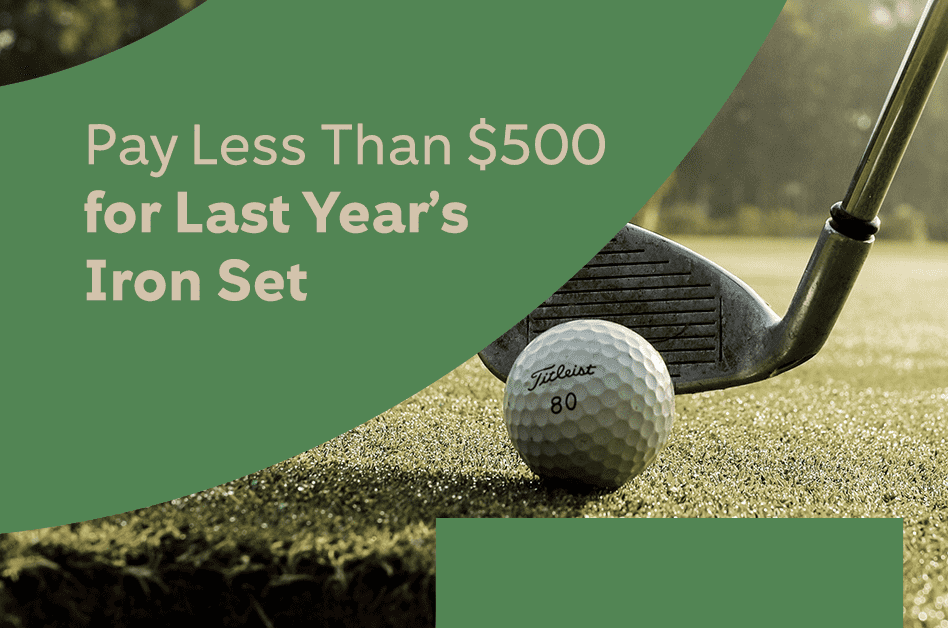 Golf can look like an expensive sport, especially for beginners. Find how to get a quality iron set for less than $500 and well under your budget.